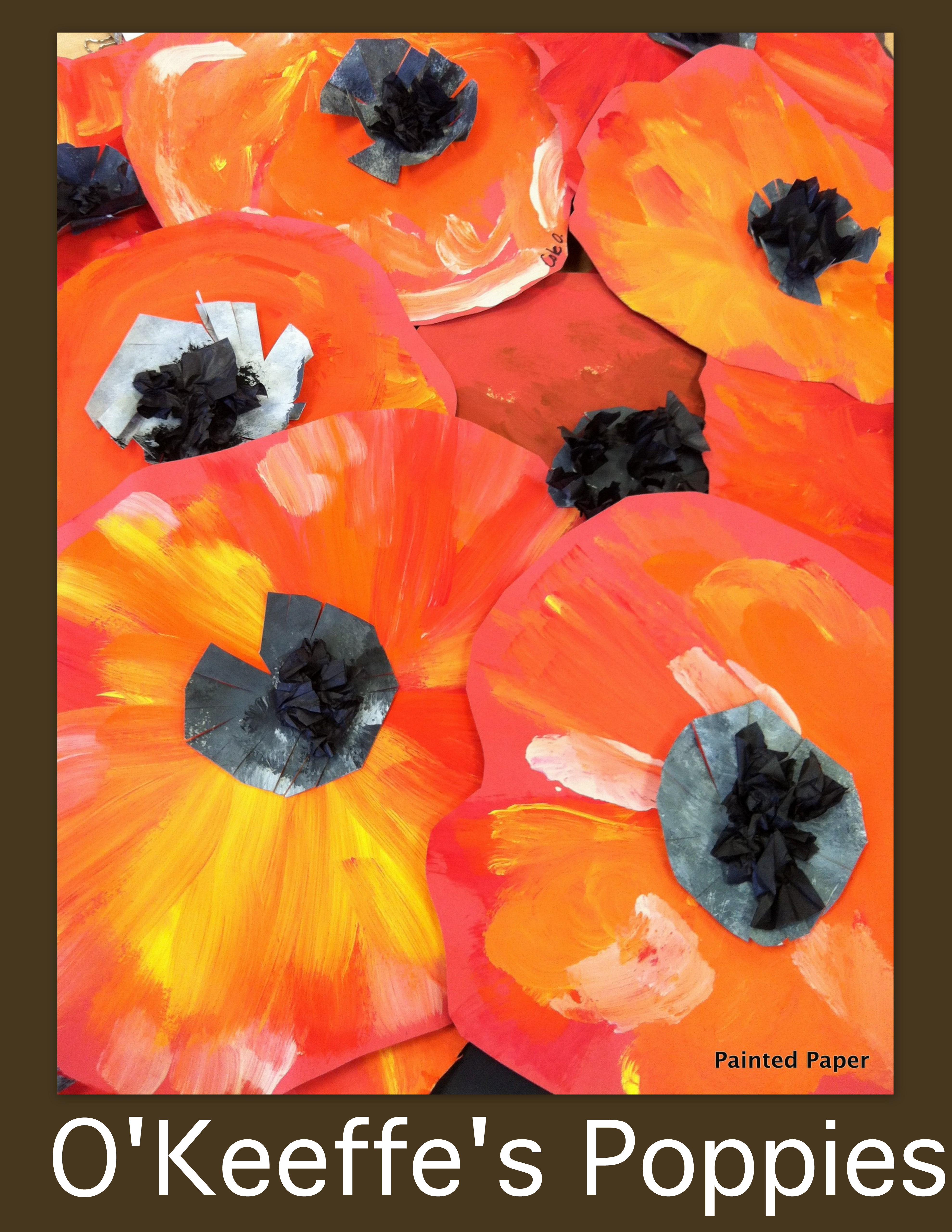 My First Grade students created these
Wonderfully Awesome
Poppies
inspired by Miss Georgia herself.
The students first looked at the colors found in the poppies painting then started right away putting down large brushstrokes and vivid analogous colors of orange and reds.
Step One
Make a dot in the center and pull the paint out to the edge of the paper.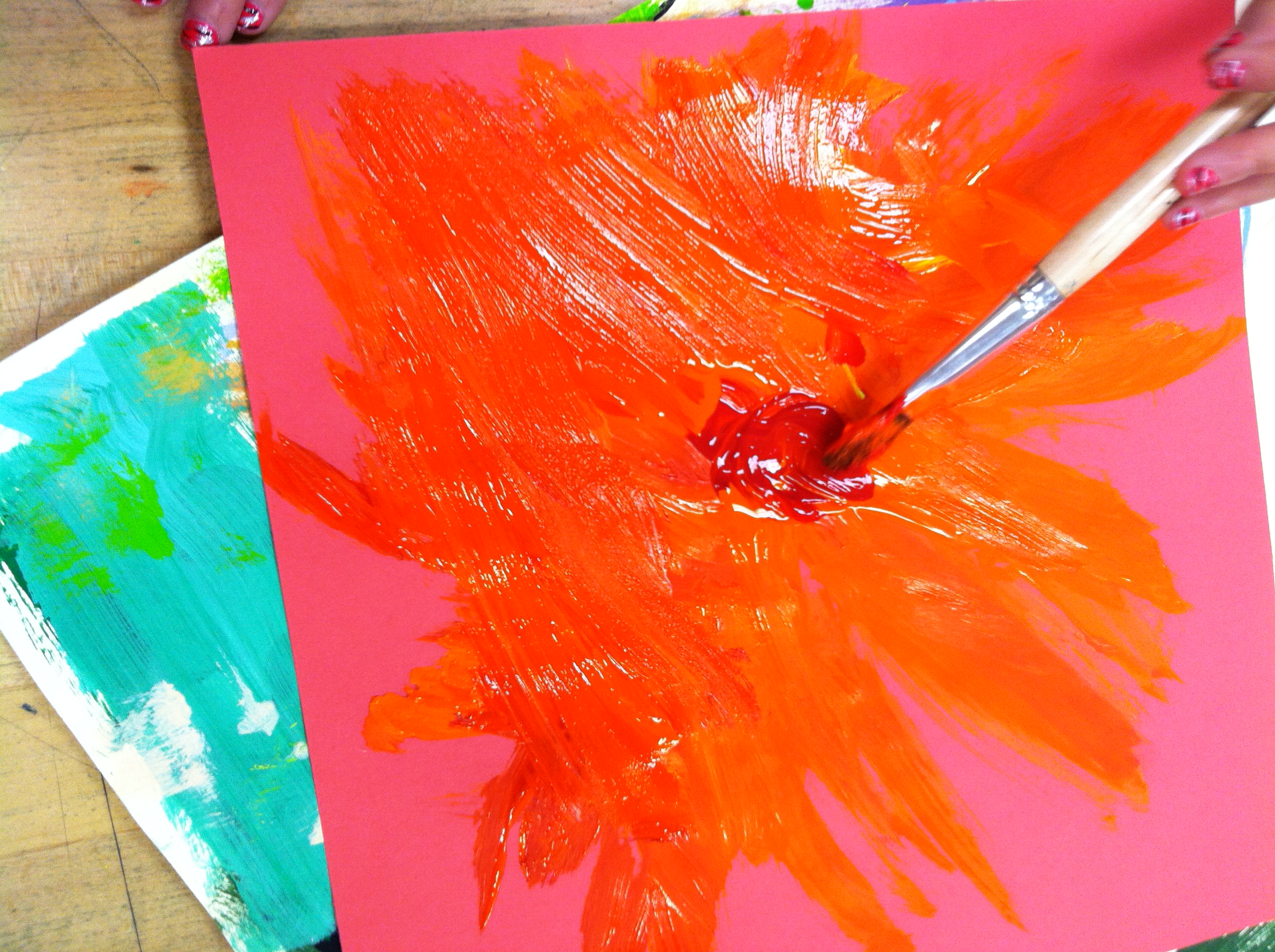 LOVE, LOVE, LOVE
those brushstrokes!
Step Two- Day Two
Students cut out the shape of the flower leaving a little
border along the edge of the construction paper.
Next, students made the center of the poppy
We used a lid from a container for the larger circle and drew a smaller circle inside. Then we cut out the larger circle and cut a fringe to the inner circle to create a ruffled texture.
Lastly, students added tissue to the center of their poppy.
They were so excited making their poppy become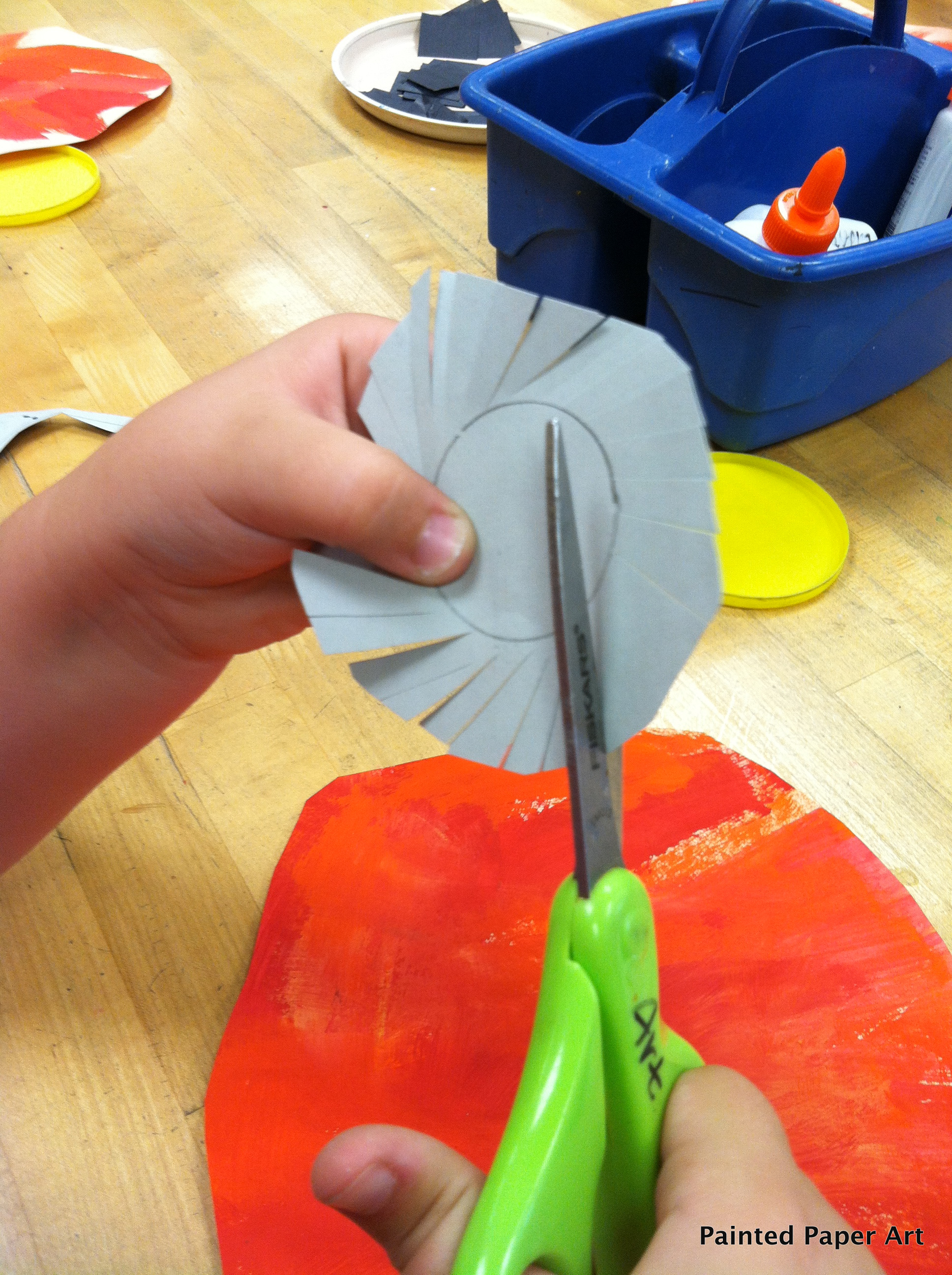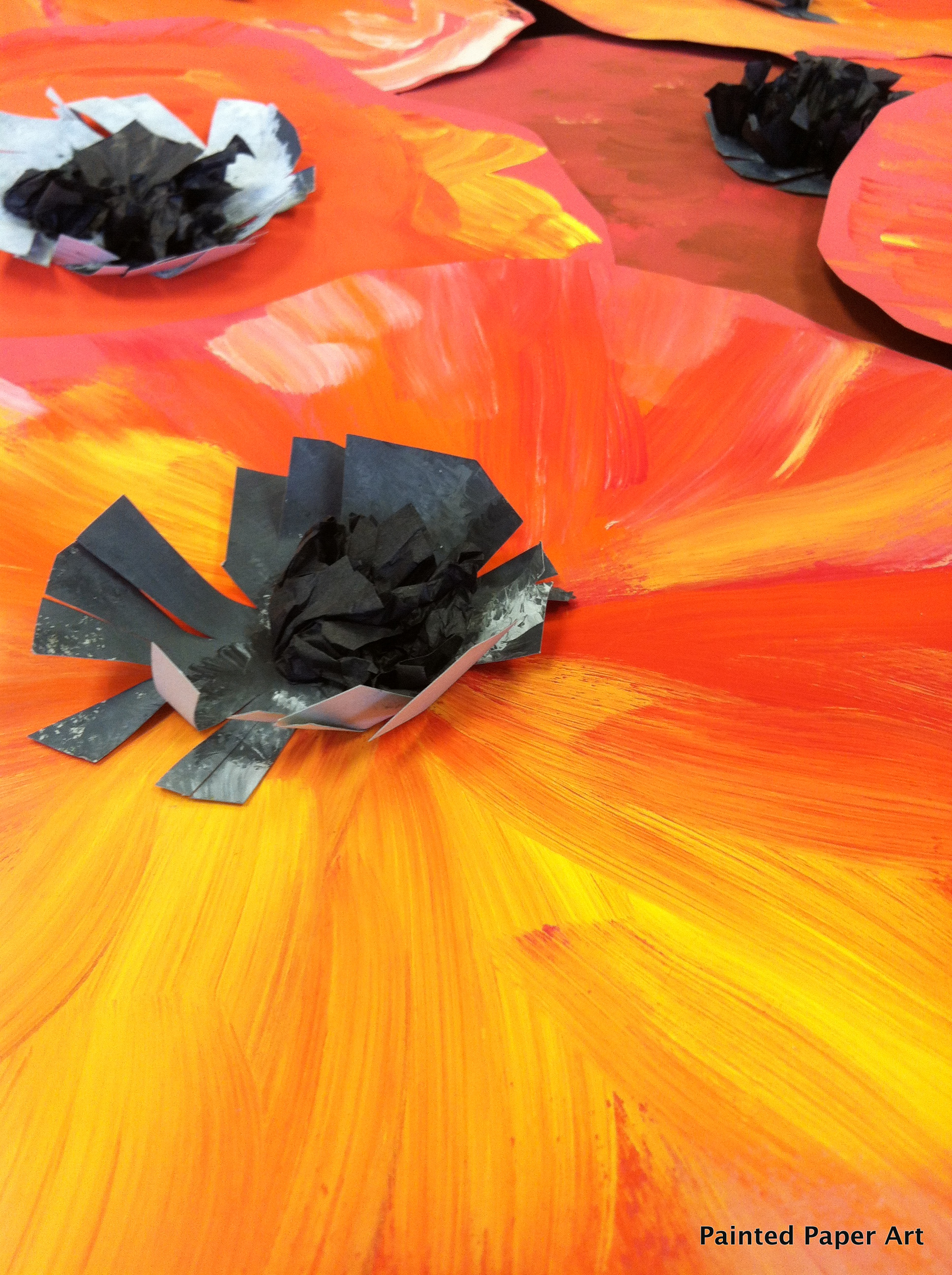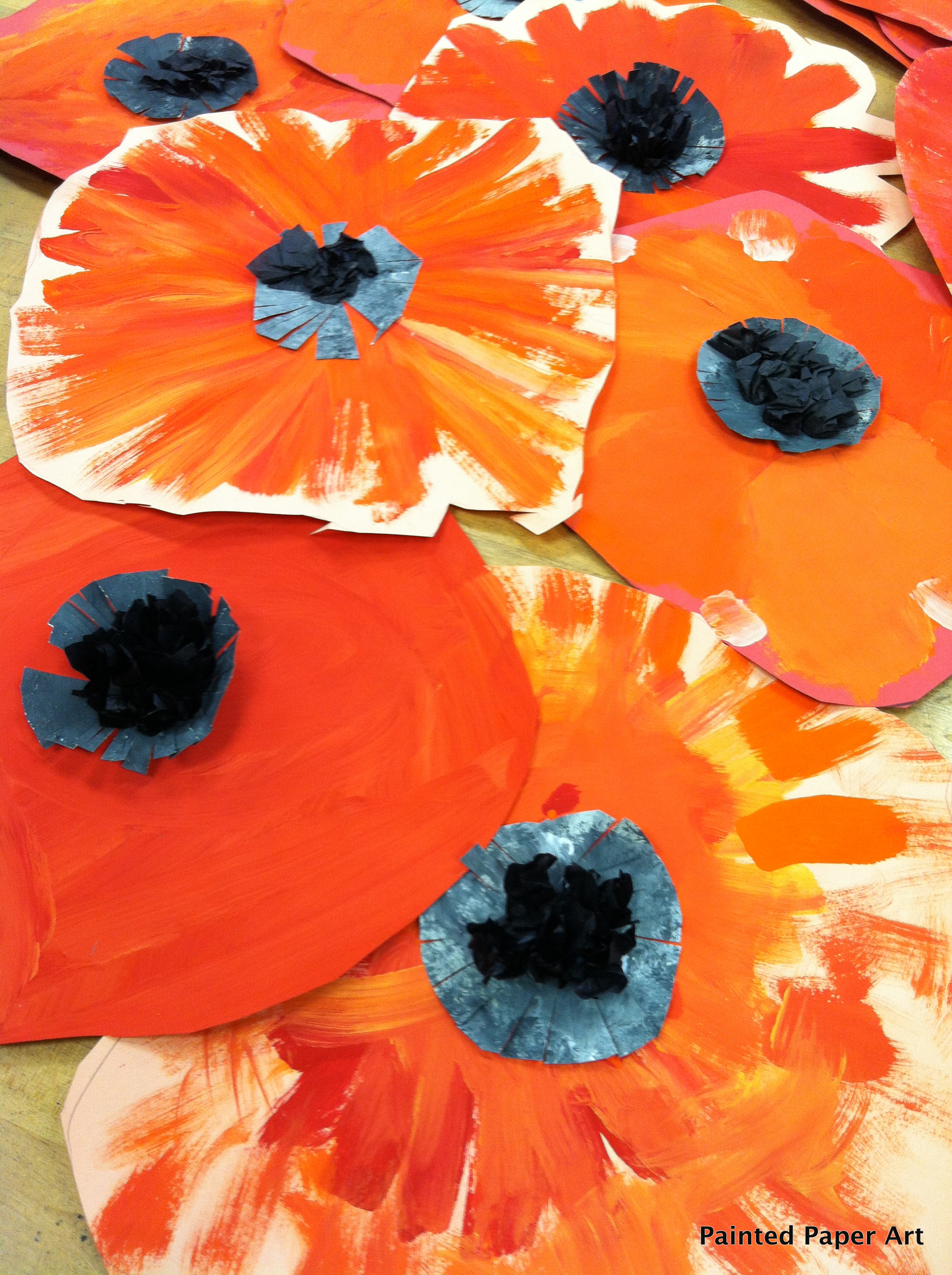 My first graders loved making them!
Displayed in the hallway with the petals curved out makes these poppies really pop off the wall.
Materials
12 x 12 construction paper
Tempera paints-
Orange, Yellow and Reds
painted paper and tissue paper.