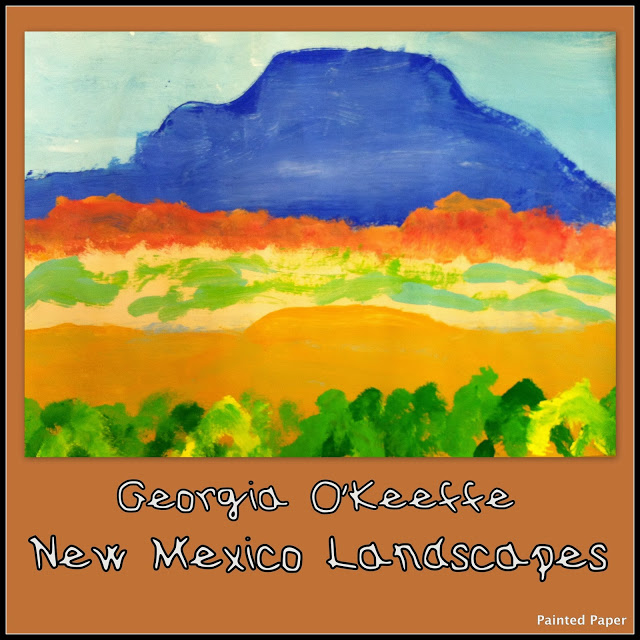 "It's my private mountain. It belongs to me. 
God told me if I painted it enough, I could have it." 
Georgia O'Keeffe
Pedernal -1942
The mountains of New Mexico were among O'Keeffe's favorite subjects to paint. The flat-topped Cerro Pedernal, a unique mesa near the town of Abiquiu, fascinated her.
 She referred to it as her mountain and joked,
 "God told me if I painted that mountain enough,
Today, many people still call the Pedernal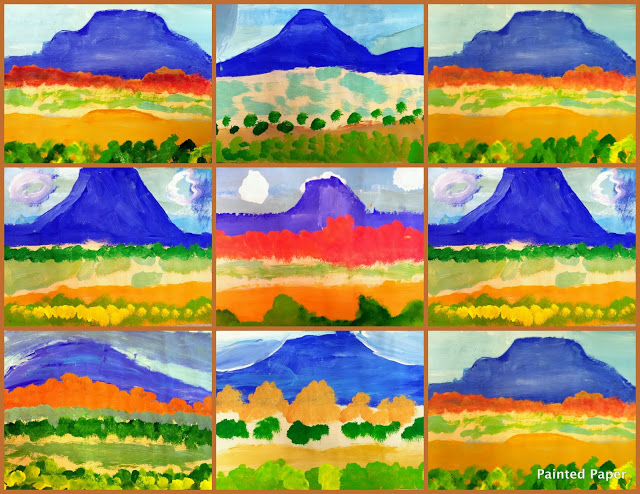 One of my 3rd grade classes created these awesome desert landscapes inspired by Mt. Pedernal.  
We also created these beautiful landscapes of 
Day 1
Tints and shades for the blue mountain and sky.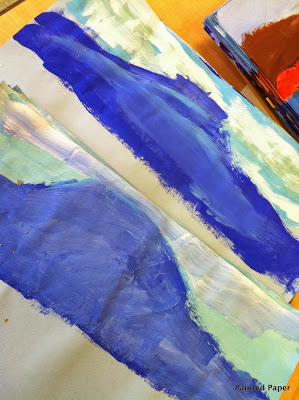 Day 2
Painting desert foreground, red hills and trees.
First we look at color inspiration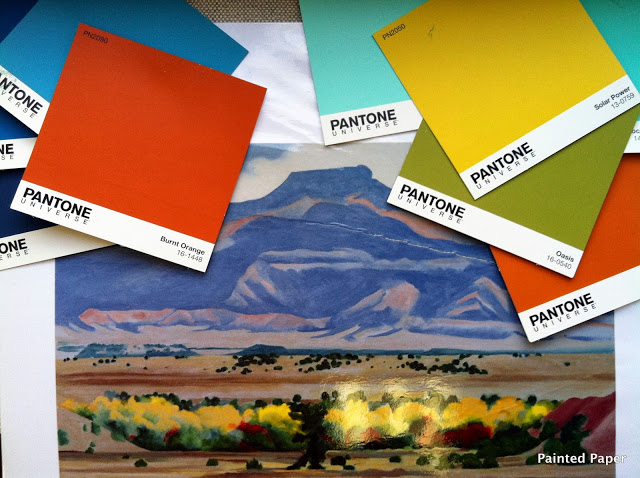 Next students painted the sand, ground and red hills.
Finally they added tints and shades of greens for their trees.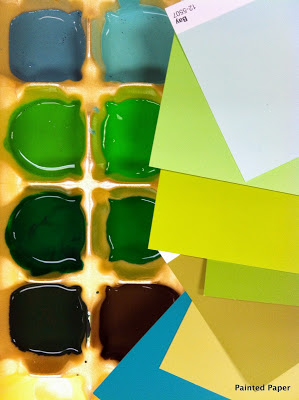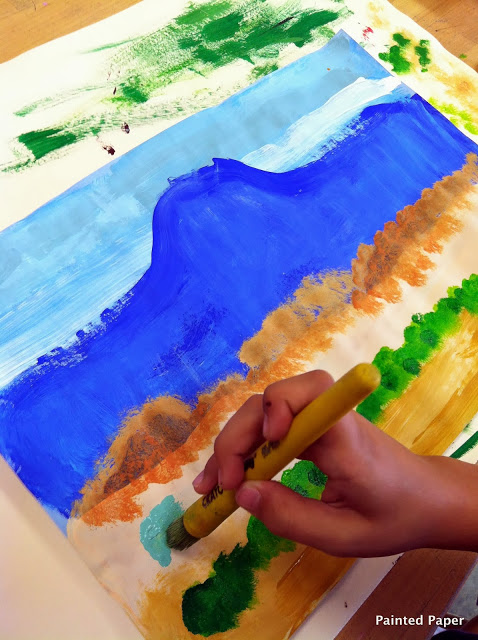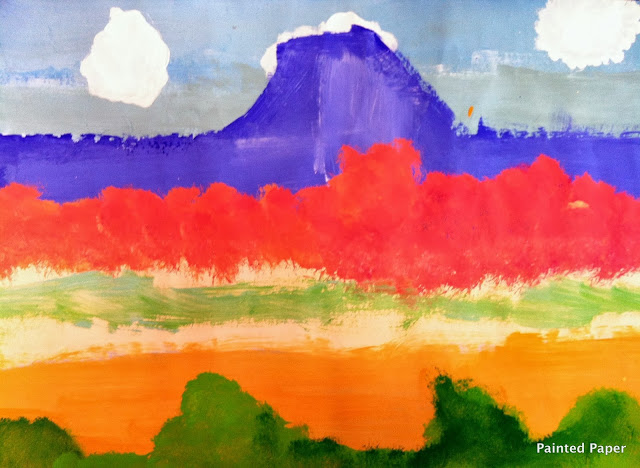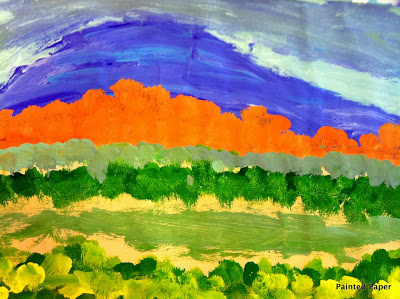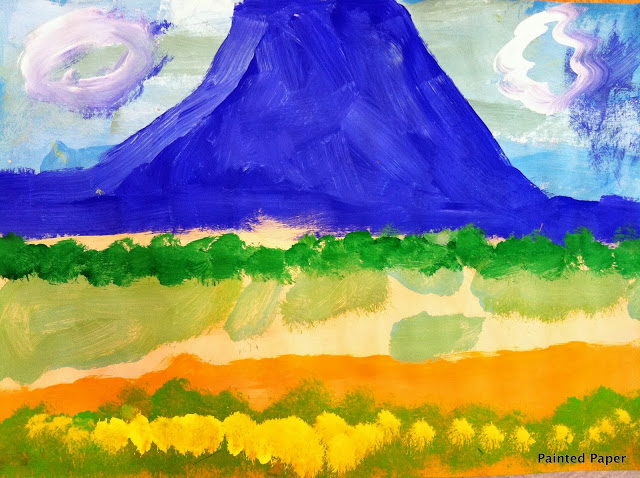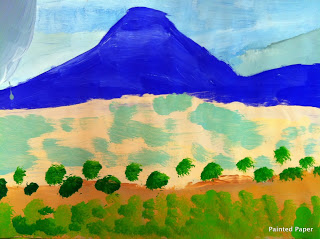 The students are just loving all of Georgia's paintings and creating their own versions inspired by her beautiful works.
Have fun creating!
Laura