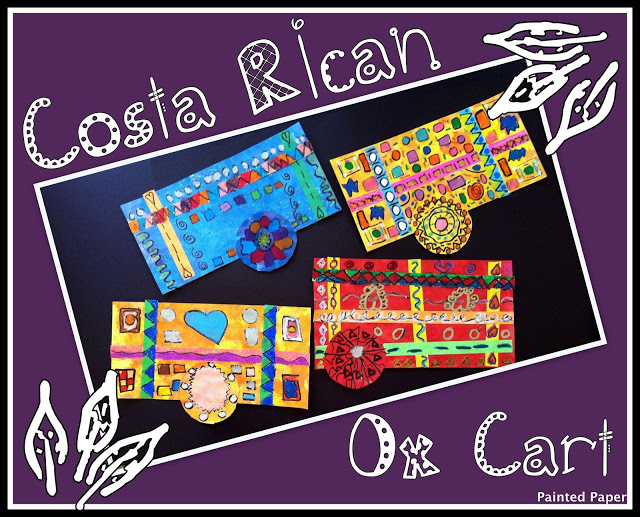 My 4th graders created these fun and colorful carts for our Tropical Rainforest Unit.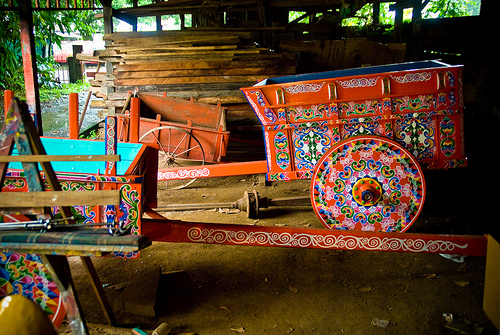 Inspiration
The traditional oxcart, or carreta,is Costa Rica's most famous type of craft. 
From the mid-nineteenth century, oxcarts were used to transport coffee beans from Costa Rica's central valley over the mountains to Puntarenas on the Pacific coast, a journey requiring ten to fifteen days. The oxcarts used spokeless wheels, a hybrid between the disc used by the Aztec and the spoked wheel introduced by the Spanish, to cut through the mud without becoming bogged down. In many cases, oxcarts were a family's only means of transport and often served as a symbol of social status.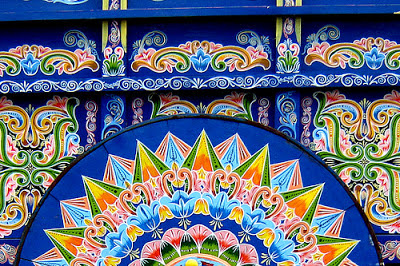 The tradition of painting and decorating oxcarts started in the early twentieth century.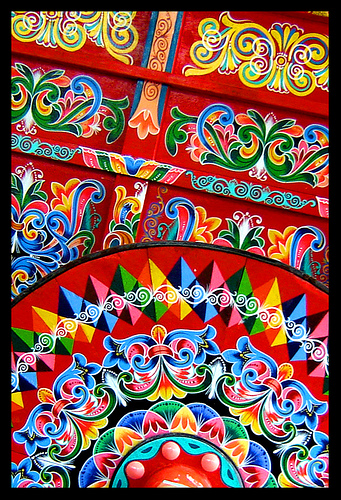 Originally, each region of Costa Rica had its own particular design, enabling the identification of the driver's origin by the painted patterns on the wheels.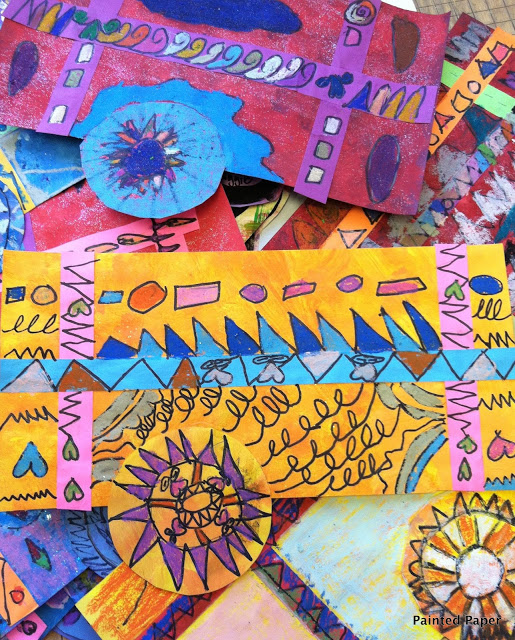 Step 1 
Students create from previously painted paper: a rectangle shape for the main part of the cart as well as a circle for the wheel.

Step 2
Divide the body of the cart into sections with pencil then add a strips of paper for decoration. Outline with sharpie all the pencil designs.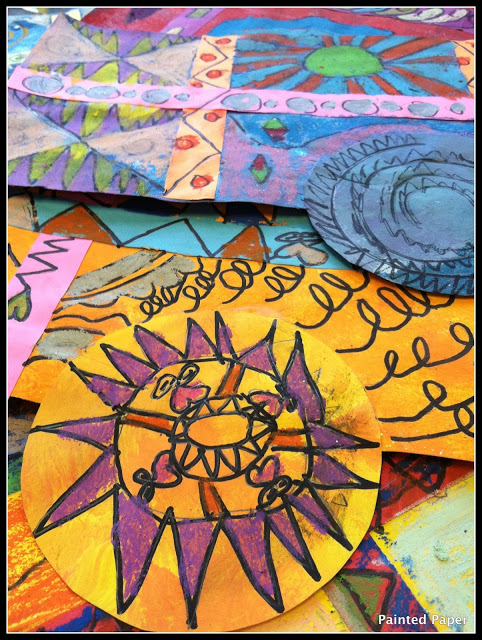 Step 3 
Fill patterns with bright colored oil pastels. If time allows add fun sequins and adornments to complete your cart.


The students really enjoyed creating their patterned ox carts. I had many comment how much fun they had making these!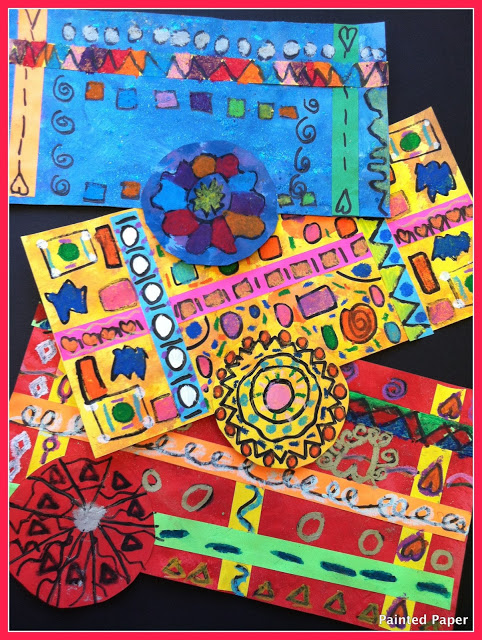 Materials
Painted Paper – 6 x 12 inches for body of cart
4 inch square paper for wheel shape