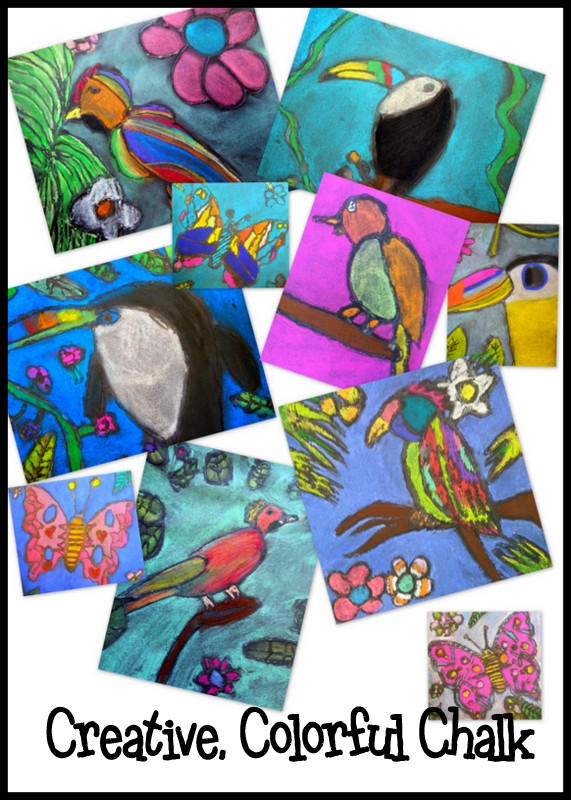 As we prepared for our annual Fine Arts Festival my fourth graders had been creating some beautiful projects. This one has been a favorite. Students created a glue resist chalk drawing by first using pencils to draw their image; then applying glue directly to the drawing and coloring in the image with chalk.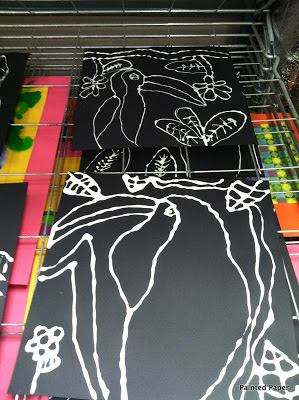 Day One: Beautiful birds outlined in glue. 
I used Elmer's Glue All because 
sometimes the school glue has too much of a liquid consistency.
Make sure you have a flat surface so the glue dries neatly.
Day 2:

The students were all smiles!
They love blending and shading their tropical rainforest birds. 
W
ith all the vivid colors at their disposal 
they went to straight to work.
Toucans!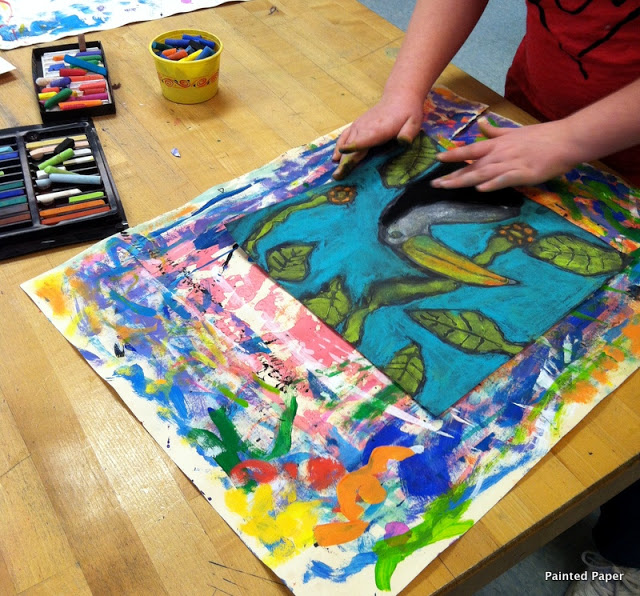 When blending I demonstrated how to use a different finger with each 
new color so the colors stay bright.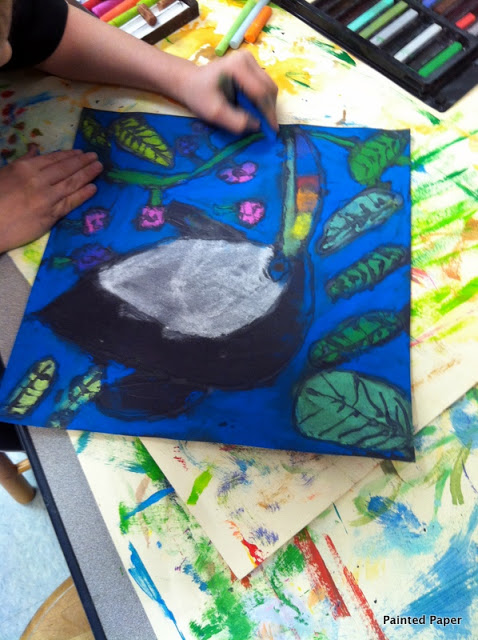 Parrots!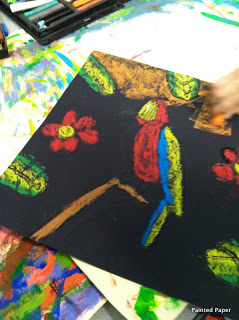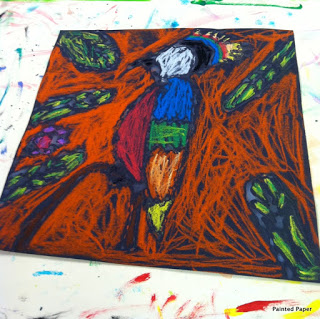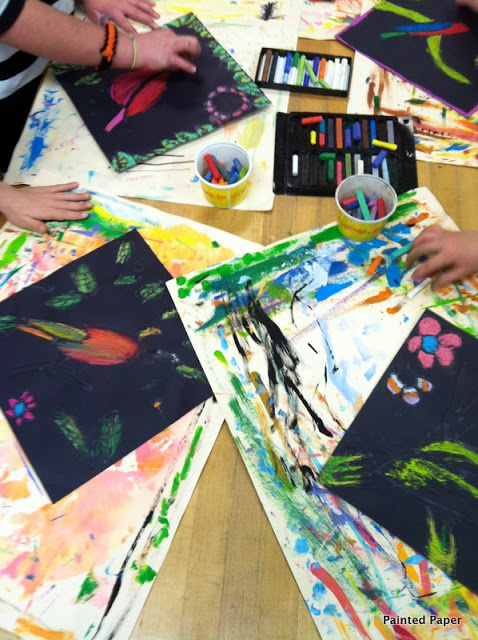 Sometimes the students just didn't want to go back to class. 
They wanted to keep working! Like this one.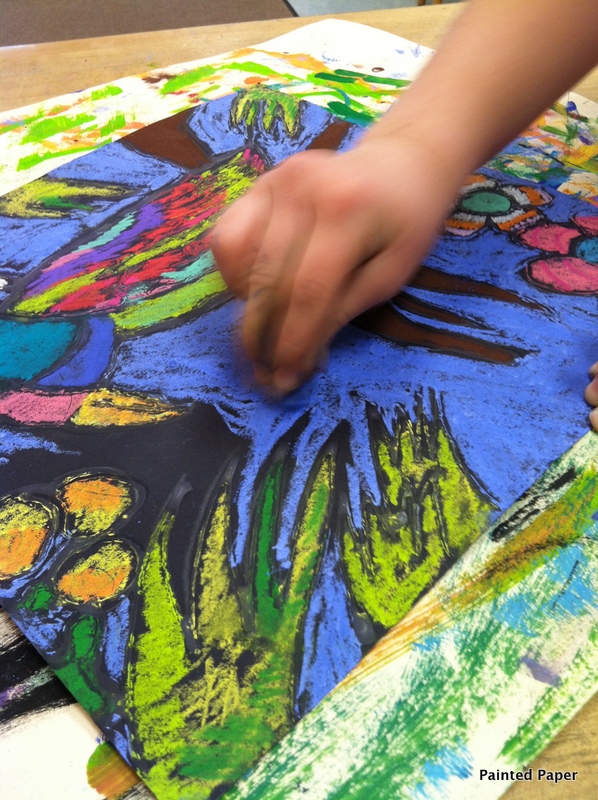 Butterflies and Dragonflies!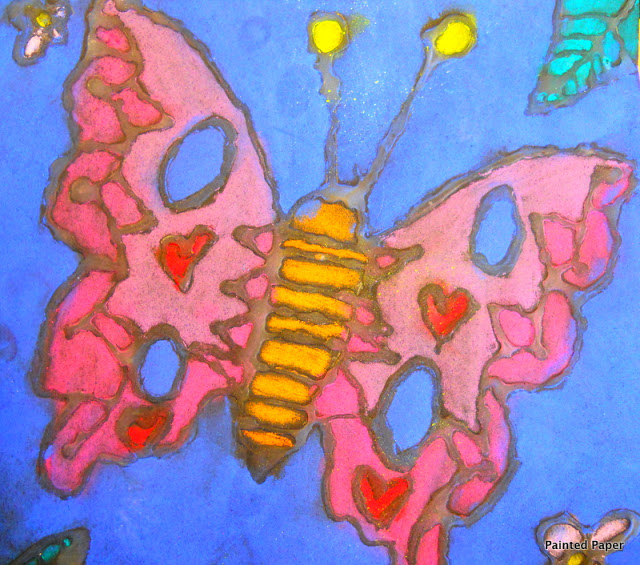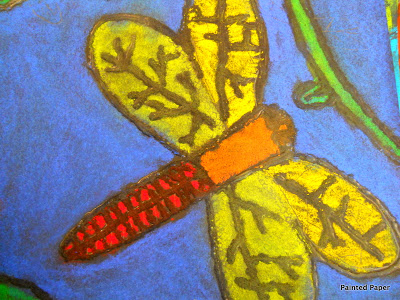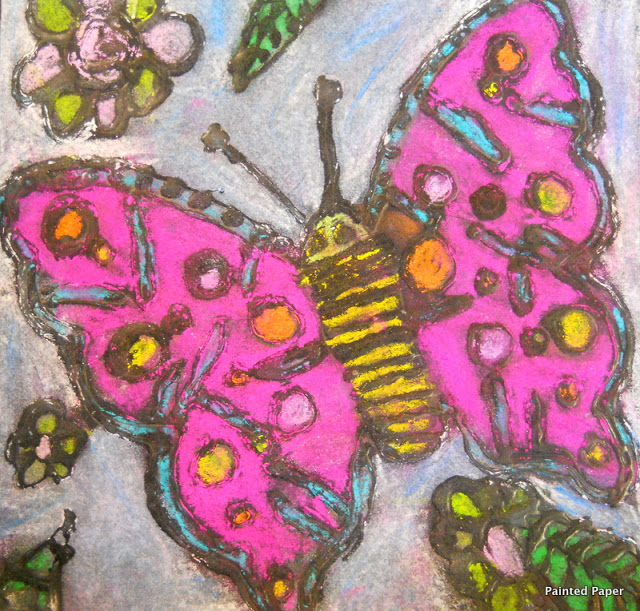 I just love how all these turned out!
Each 4th grade class created different rainforest creatures.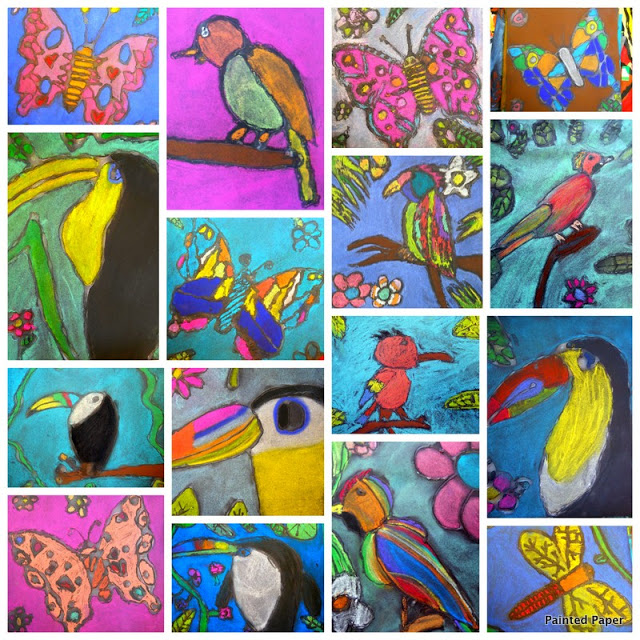 So go ahead grab some chalk and have fun!