What do you do with paints that need to be used up? 
(Red-Orange-Yellow) A process over product with success for all!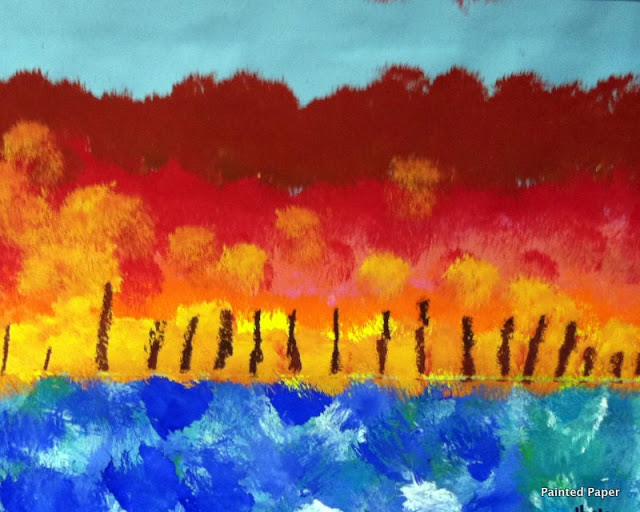 Start with a blue painted strip glued down, then start painting with yellow and work upwards on the background paper using tempera paints and following the color wheel.
Add various heights of trunks for the trees using oil pastels.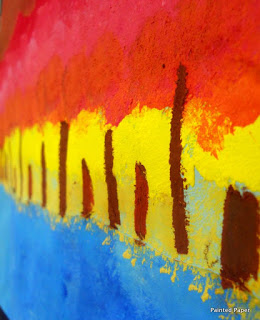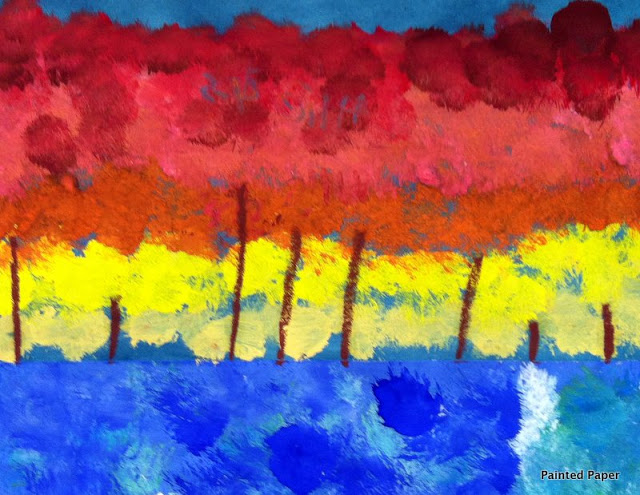 Remember our placemats that keep our tables clean?
have students create large leaves to be hung up around the school.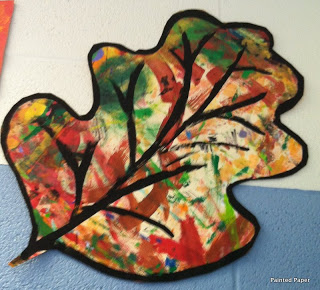 Another process oriented fun project is to
have students paint zones of colors on long brown craft paper
 then add twisted branches on top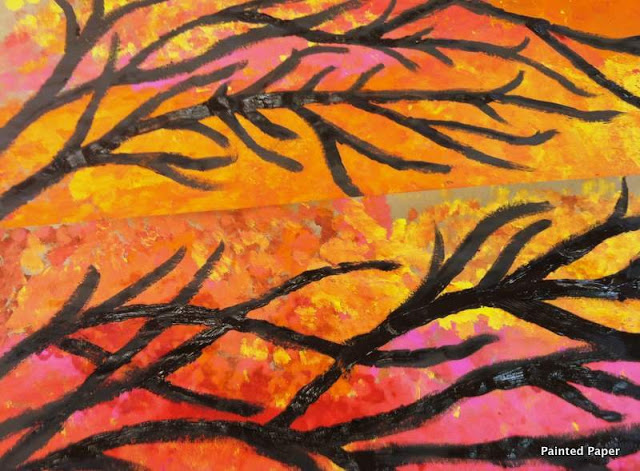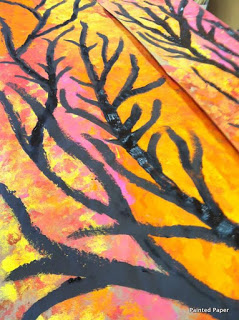 These were hung in the hallways for parent teacher conferences.
What a fun way to promote Art in the building!