Loving all the beautiful colors all around us!  My students are so excited for this time of year. Pumpkins, beautiful changing leaves, apple cider and field trips to the local apple orchard and grist mill. Students have been creating projects based upon this beautiful time of year.  
Painted Paper Trees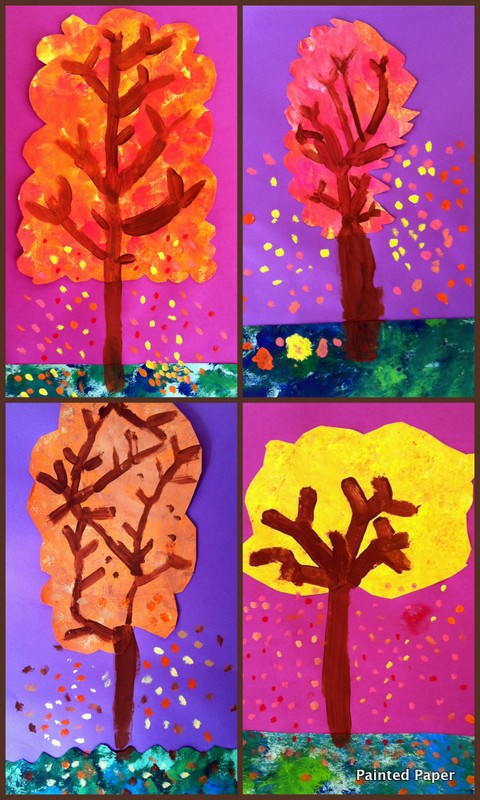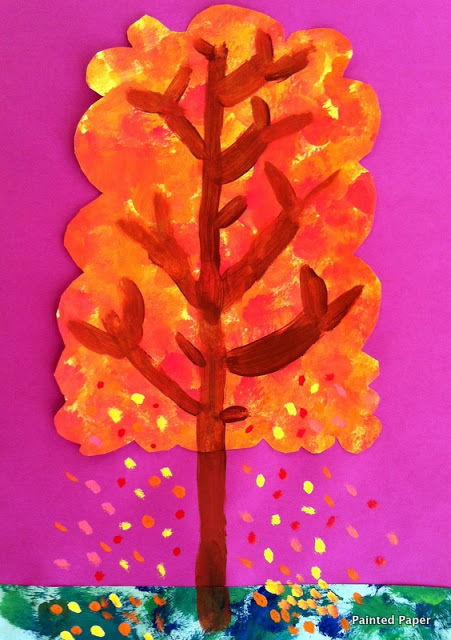 One project that I did was to discuss the fall trees and 
how tree branches are formed.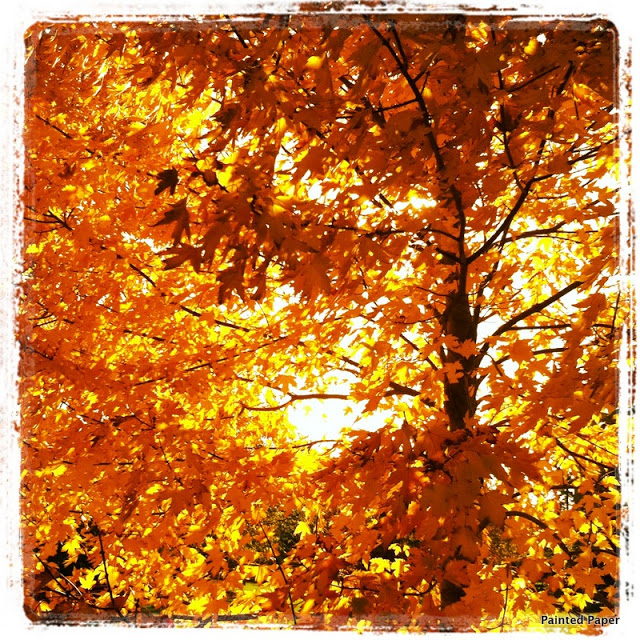 Students created painted paper tree tops, then added the trunks and twisted branches with tempera paints.  Next, we discussed how leaves blow and travel in the wind.  Students used the warm color tempera paints and added dots to represent leaves on their paper.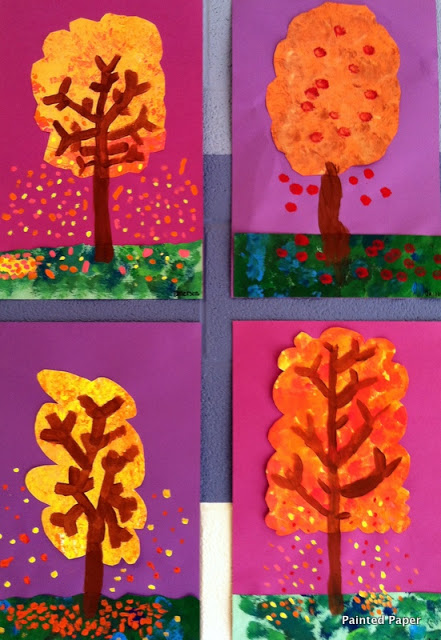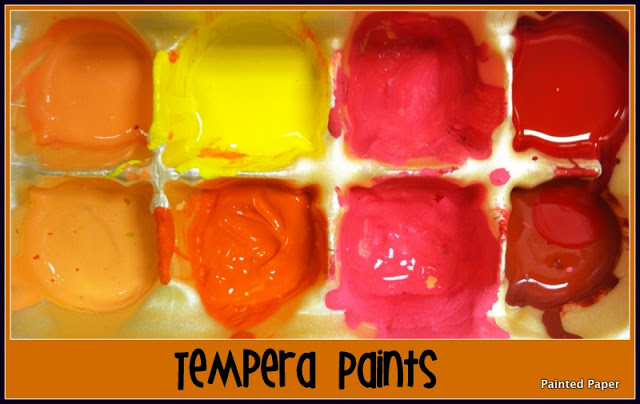 In the hallway I displayed the vivid painted trees along with real tree branches hanging from the ceilings. (Another class added liquid watercolor painted paper leaves to the branches.) These were a hit at the school.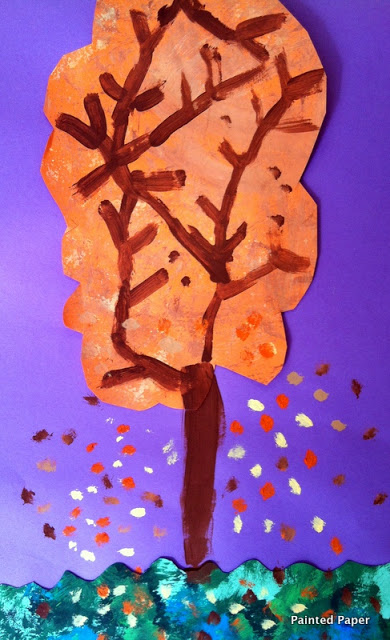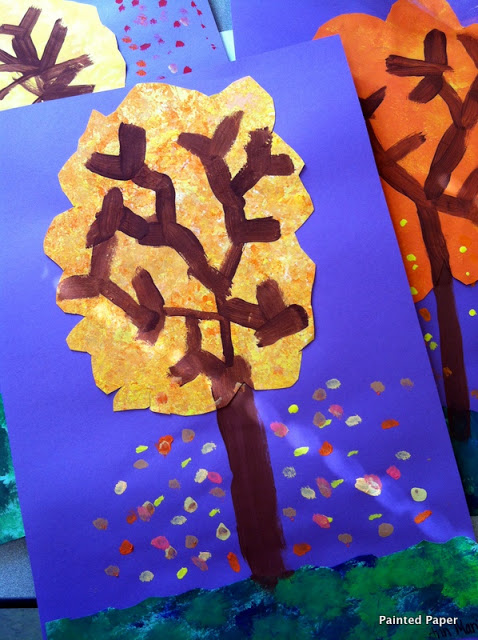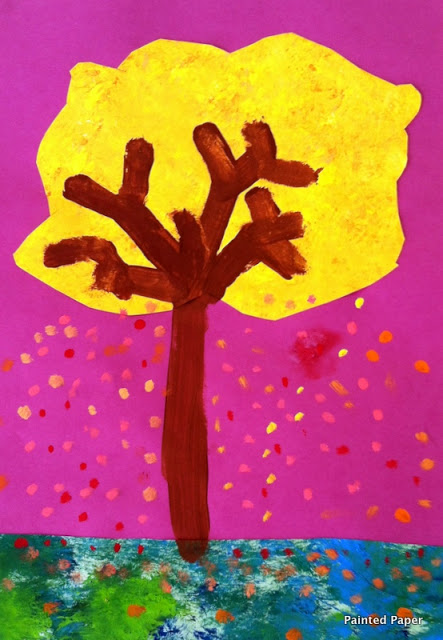 Materials:  
12 x 18 construction paper purples, blues, red.

Painted Paper – various shades for tree tops and ground
Tempera Paints – Warm color Palette and Large and Small brushes
Glue and scissors.