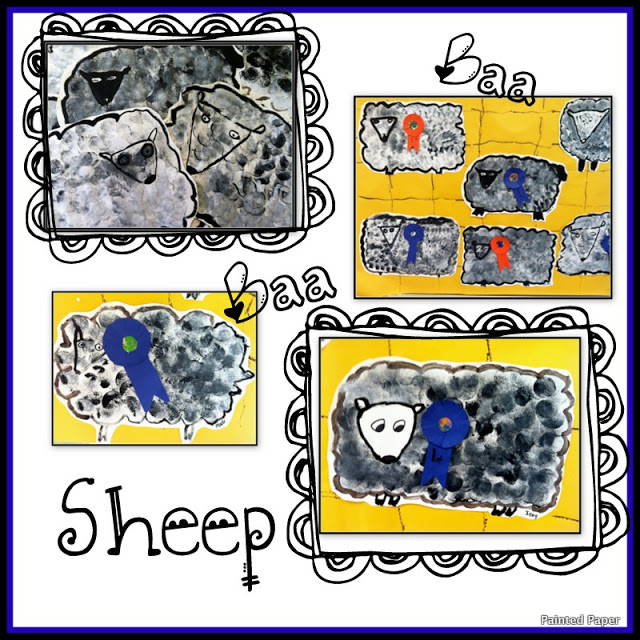 Living in a rural area of Ohio, the fair is a big thing for little ones.
In fact, they have a junior fair day, an adorable pet land for children to touch small farm animals, and a day of low cost rides where everything is $1.00! 
My young artists love creating animals. We created pigs, cows, chickens, rabbits and sheep. The sheep were so fun.
First, students created a large cloud for the shape of the sheep.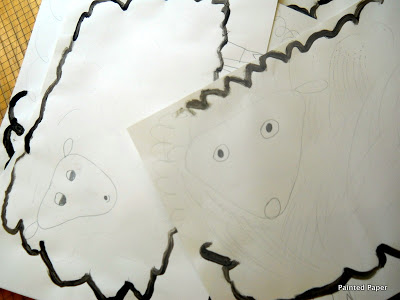 Next, they drew a triangle head and added details such as eyes, ears and legs.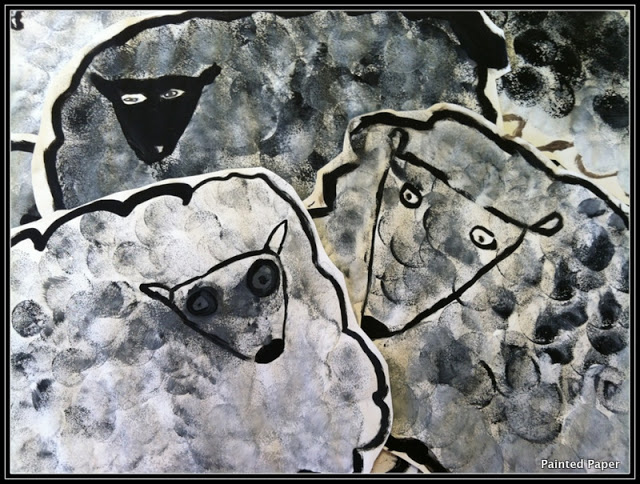 After they drew out their sheep, next came the paint. Students used circle sponges and dipped them into white and black paint to create various shades of gray on the sheep. What a fun process of stamping the paint and seeing the different shades!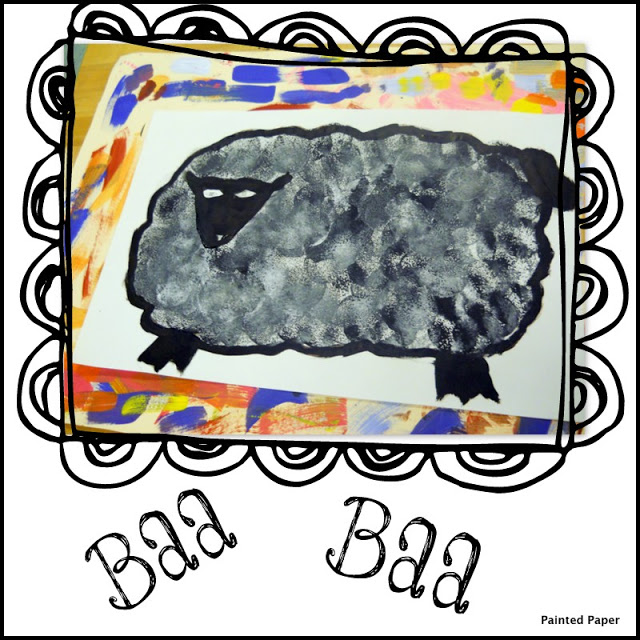 They even added little ribbons to their animals boasting that their animal came in first place!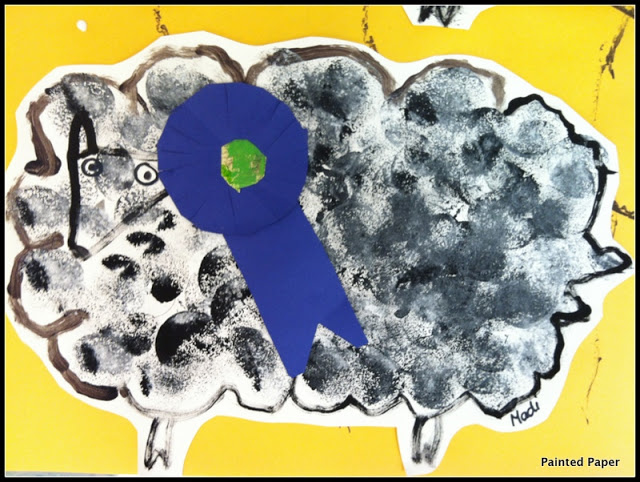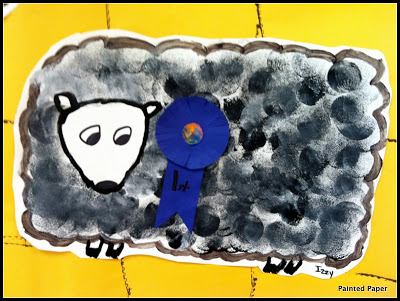 Hope you will find the time to visit your local fair. 
If not, create one in your learning environment.
Materials: 12 x 18 drawing paper
Black and white tempera paint