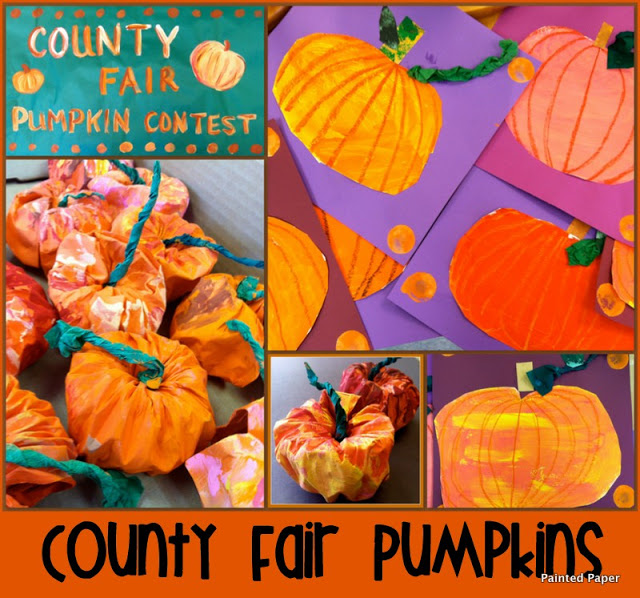 I just love fall and the vivid colors that it puts forth. To promote those beautiful colors my 2nd grade classes created these fabulous pumpkins all on their first day of art! 
I love how excited they get when they create fun items
 that represent their lives and experiences. 
In these classes, every kid loves a pumpkin and tempera paints!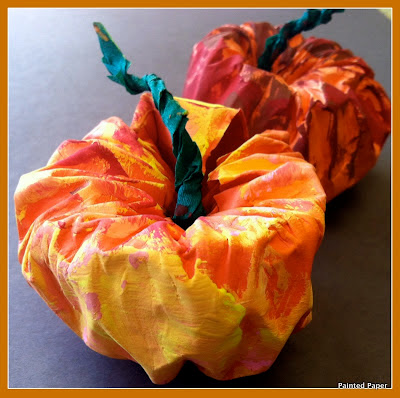 I "suggested" that the students use only 2 colors of tempera paints.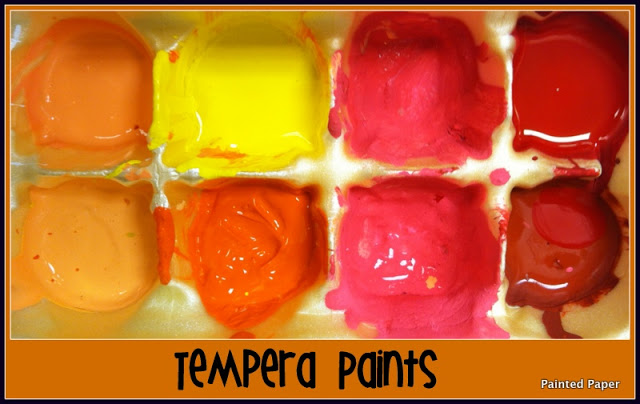 Well, they chose differently. 
I just LOVE how they turned out and so did the students!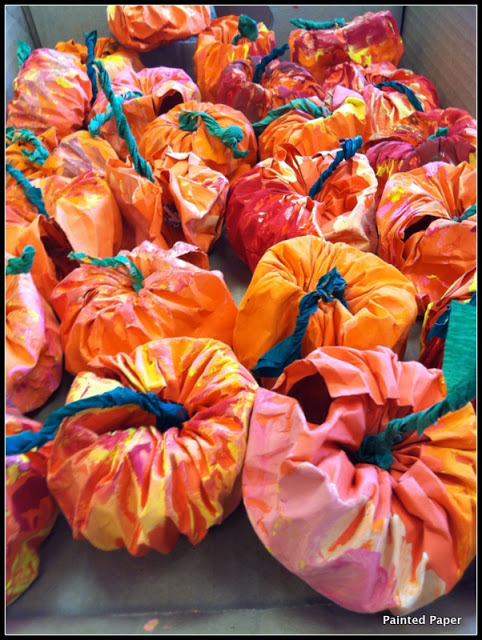 Color mixing Pumpkins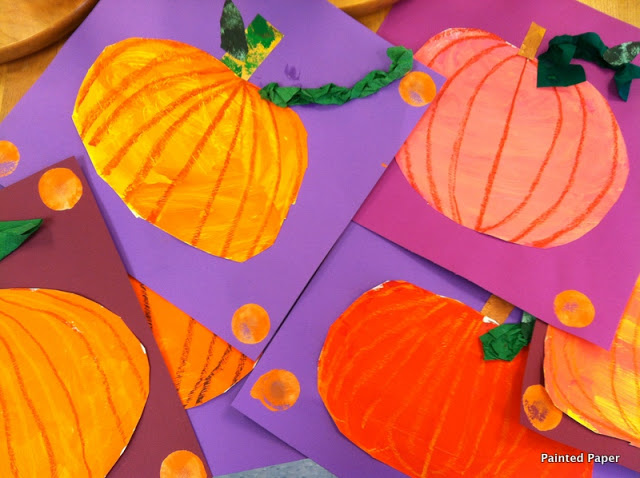 These pumpkins were made by another 2nd grade class. I suggested 2-3 colors and boy did they enjoy the blending of analogous colors. Once dry, we discussed the curved lines of a pumpkin. Then they used oil pastels to create the lines and textures on the pumpkins and added crepe paper vines and leaves. 
Again, I am just in love with my 2nd grade classes and 
am so excited to work with these kiddos!