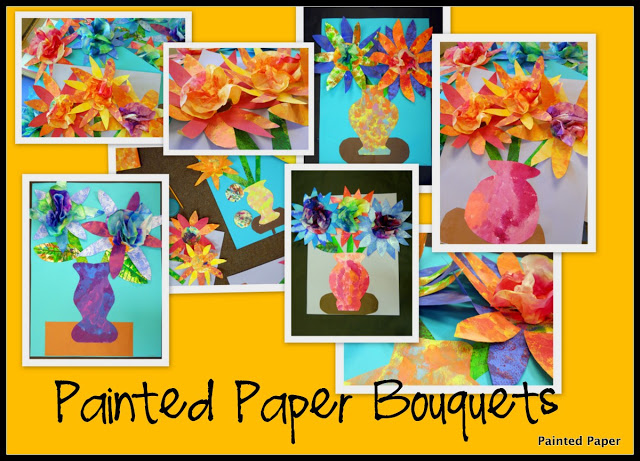 I was so in love with these painted paper flowers with coffee filter centers created by 
I knew I had to have my students create some smaller versions. 
We first started with liquid watercolors and coffee filters. Students just drizzled the watercolors across the filters then painted with water to dilute the paint. Let Dry.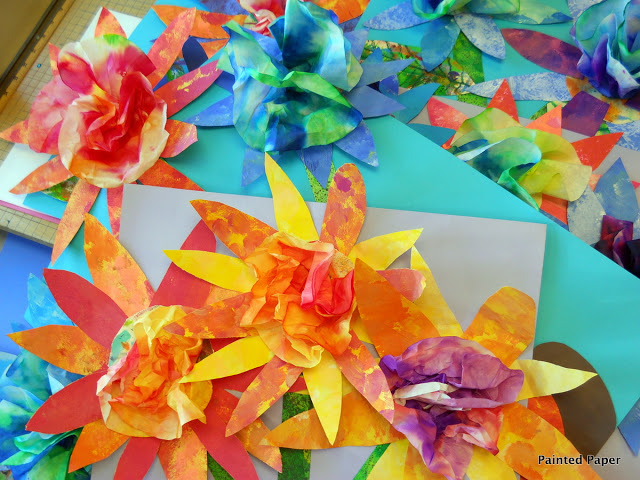 Then students created a large vase with paper strips for stems then added to a table. (To make a vase, fold the paper in half, draw half a vase then cut out, make sure to draw off the fold.) Glue down vase, table and stems on a large, bright color, 18 x 24 construction paper. Next, came the beautiful painted paper flowers with petals. Students drew petals on the back of the various painted papers to create 
at least 3 large flowers. Add a piece of painted paper, we used our painted placemats for the center circles.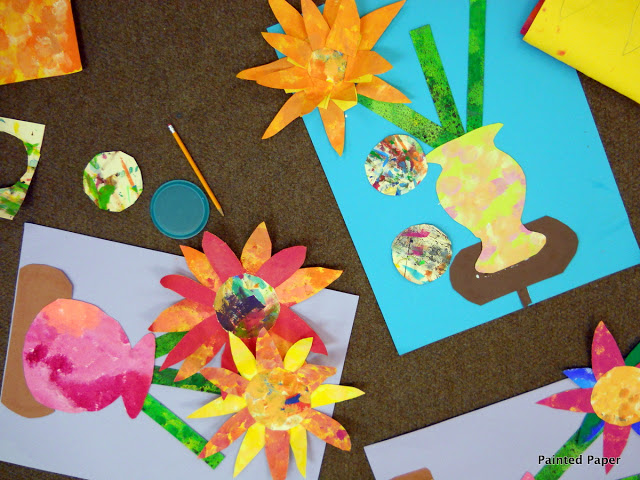 Lastly, the coffee filters were glued into the centers of the flowers. All together this project took 2- 40 minute classes. Everyone just loved these displayed in the office. I was even asked if staff could purchased them. Hmmm, maybe I have to think about that!