Have you ever wondered what the path to grandma's house would look like in the fairy tale
Little Red Riding Hood ?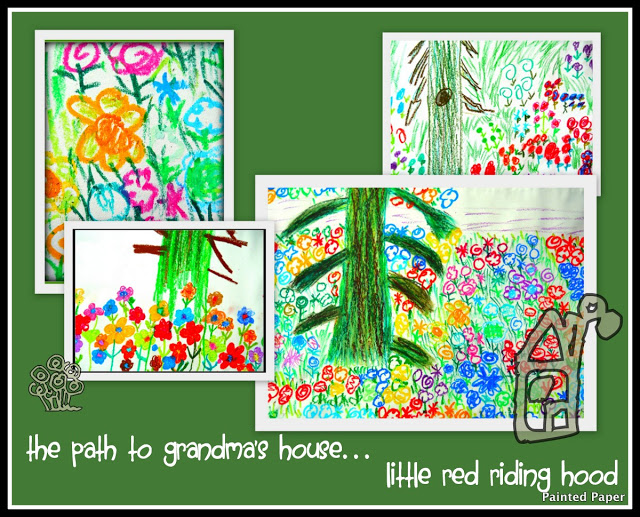 I read to the students Little Red Riding Hood written by Brothers Grimm with illustrations
done by

Bernadette Watts.
The drawings in this book are so delicate I wanted my students to create their own version of a delicate field of flowers and trees.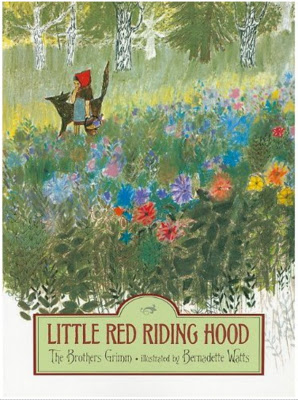 After listening to the story, students sketched out a tree and path. I suggested the tree placed in the foreground and large, making sure the tree touch the top and bottom of the page. Next, we looked at how plants are found in nature. Many plants grow in clusters while some are freestanding by themselves.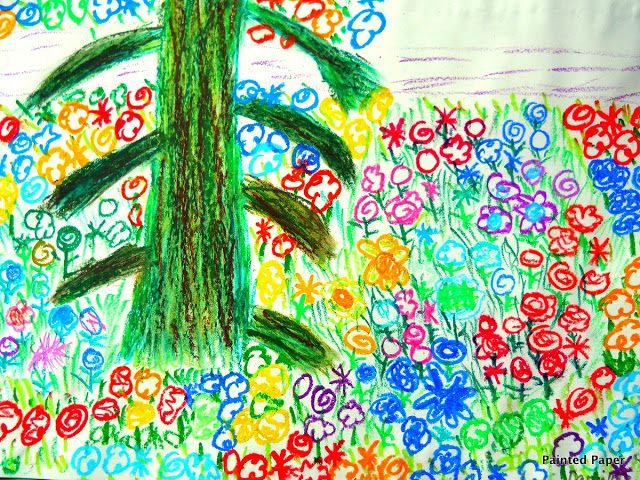 Students used oil pastels for flowers and grass. No sketching with a pencil was needed. I told them just take the oil pastels and freely draw the flowers.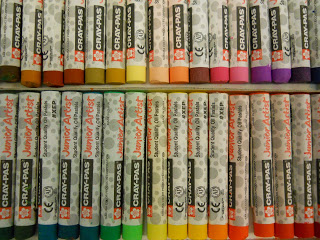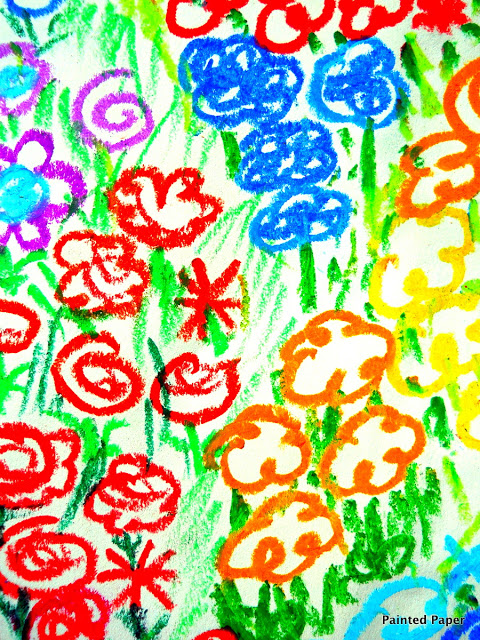 I love how the flowers turned out as well as the overlapping of colors in the trees.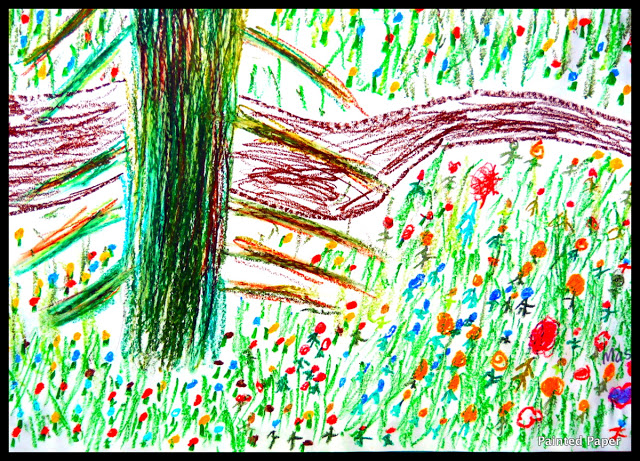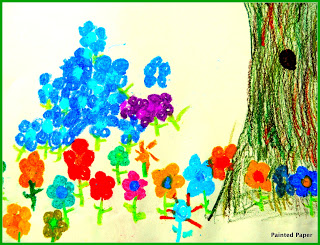 This project took two 40- minute class periods to complete.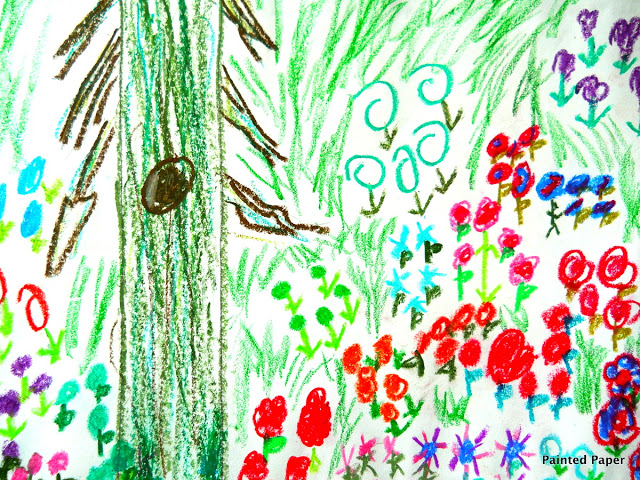 Keep on Creating!
Laura