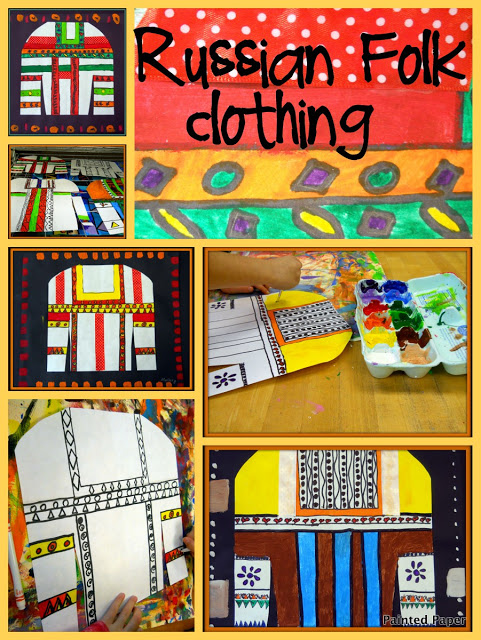 I always like to have a clothing project relate to our thematic units. 
While forth graders were studying Russian Fairy Tales I thought lets bring in 
Russian Folk clothing from the past.
Exploration
Before we began, we looked at patterns, ribbons, and symmetry of Russian shirts
then compared them to today shirts.
Production
First, Students folded a 12 x 18 drawing paper in half (vertical) then I demonstrated how to put a curve in the paper to represent the shoulder and add a triangle at the bottom to create the sleeve.
Once, the students had the shape of a shirt they added small patterns. I like to suggest simple shapes to get them started- then students take off with their own ideas.
After the designs were done in pencil, students outlined with sharpie and colored in with markers and painted large areas with tempera paint.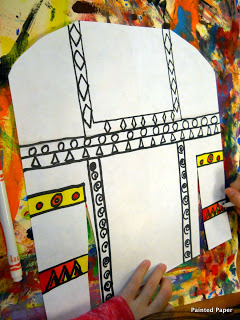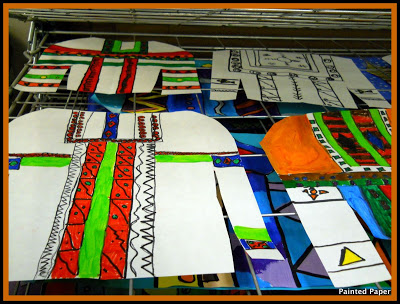 Students love creating little patterns with markers.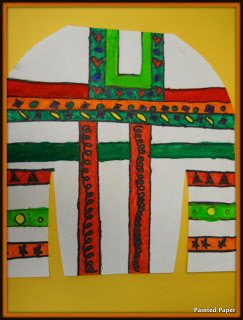 Session 3
 Once completed students matted their projects to a larger background paper and  added ribbons to the shirt and a border to their background paper.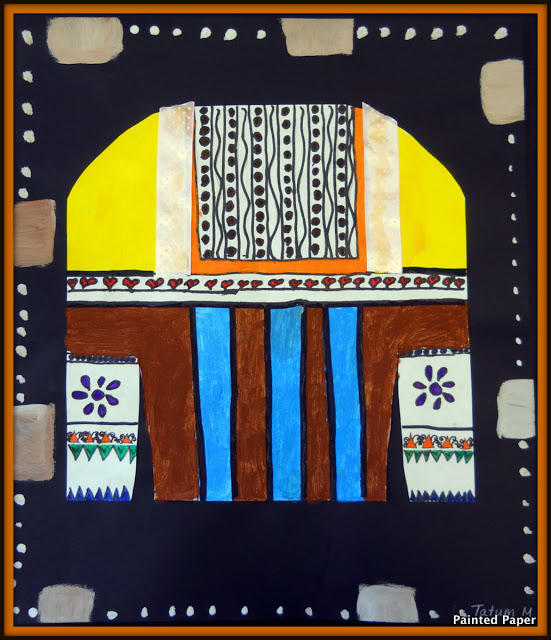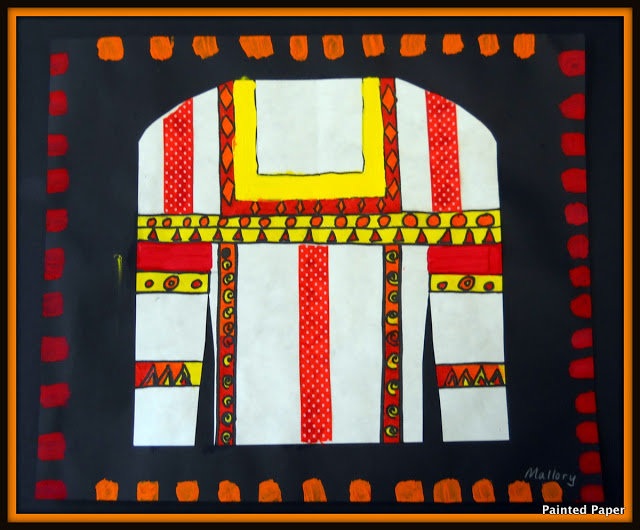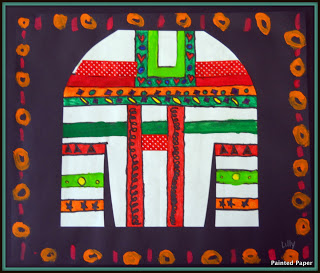 I only did this with one class. I have 5 sections of fourth graders and teach different lessons to each group. I know there is more prep time but I like to have more variations for the art show.  Would I do this project again? not sure just was not feeling the excitement but thought I would share the outcomes.
 I absolutely love various clothing from other cultures so off to pack my bags to explore.