We created cottage windows found in many illustrations in Russian Fairy Tales and Stories. One author who inspired our project was 
Patricia Polacco who illustrates beautiful Russian architecture in many of her books.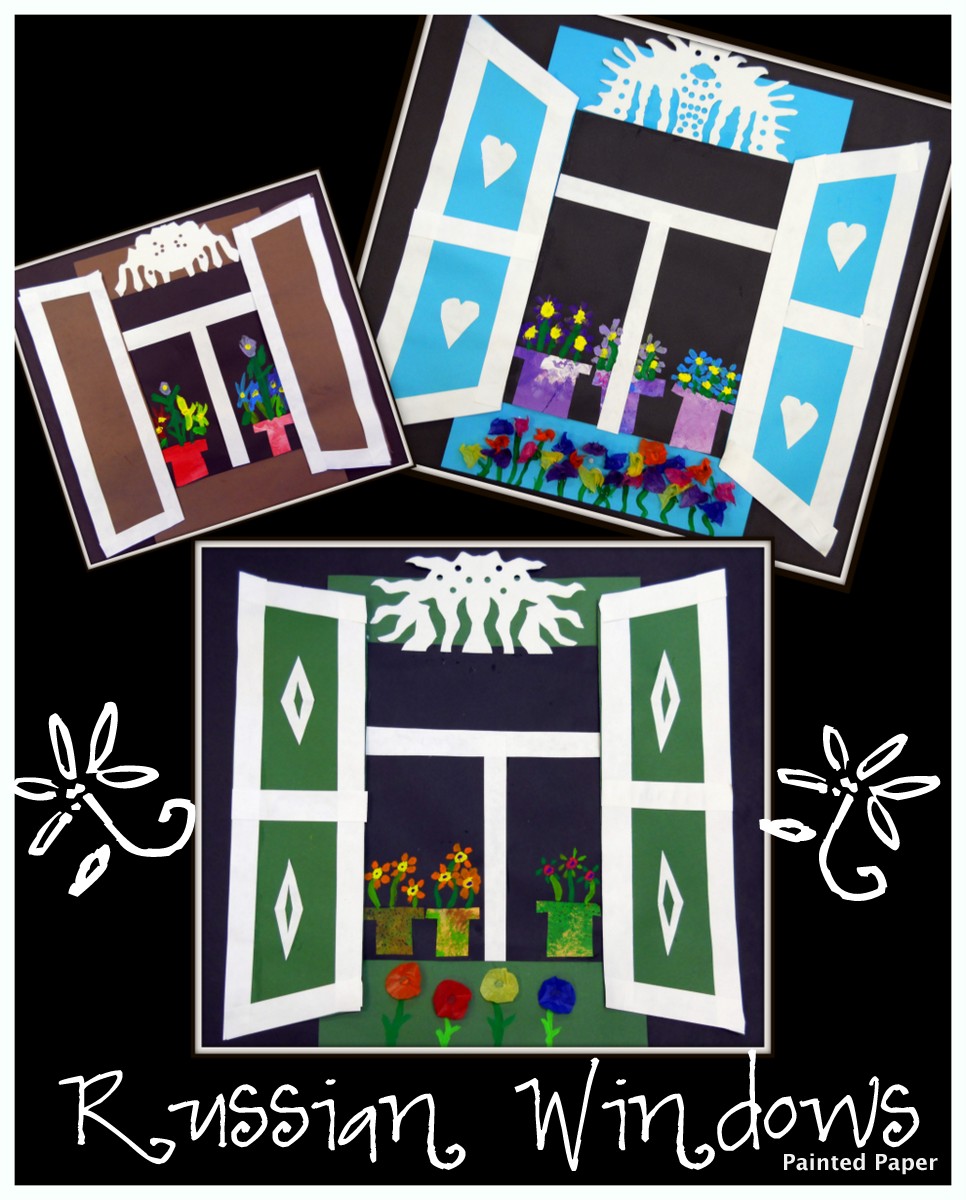 I have done this project before several years ago but this time we added more designs to our windows
to really create a beautiful storybook cottage window. 
Math concepts were the key to this project.
Symmetry, Geometric Shapes, Balance.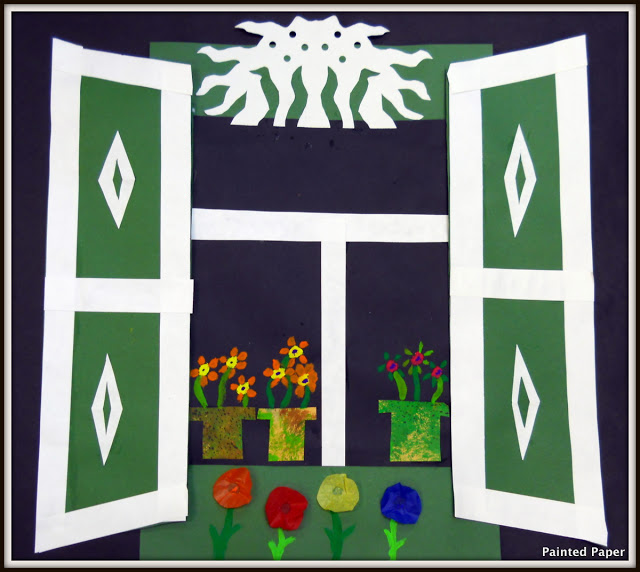 Our inspiration is from a photo
I took of a beautiful cottage window while on a trip in Russia.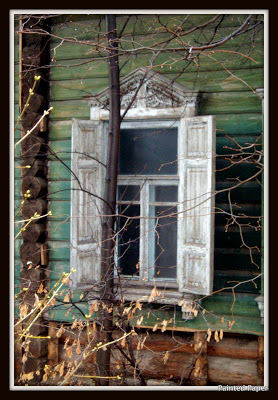 Day 1

Students chose 12″ x 18″ colored construction paper for the main color of the house and 9″ x 12″ black construction paper for inside the window. Next they used painted paper scraps for flower pots. We discussed the shapes square and rectangle to make the shape of a flower pot. Finally students painted flowers in the flower pots with tempera paints and small brushes.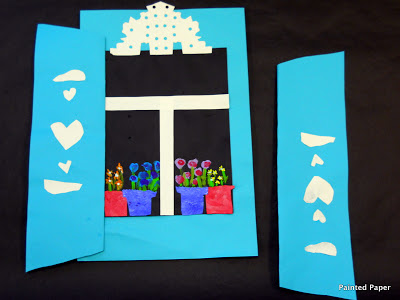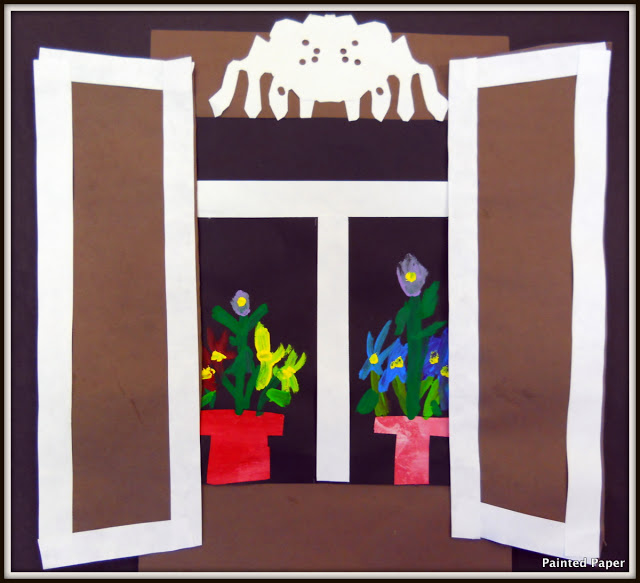 The shapes that were used to create the shutters were

trapezoids

. To create the shutters use two 6 x 18 pieces of paper the same color as the 12 x 18 window background and cut the ends of the paper to create trapezoids. Tip: when cutting, cut both pieces at the same time so your shutters will match when opened.  Fold over the smaller edge of the trapezoid piece of paper (shutter) and glue down. Yes, our shutters actually close!
Symmetrical designs

were added to the window shutters with white paper. 
At the top, a symmetrically designed arch 
with cut designs was then attached. F
olded 4″ x 9″ white paper was cut on the fold to create a symmetrical design, more cut designs were added and 
hole punchers were used to create the small shapes. 
The cross pieces of the window were added to complete the window.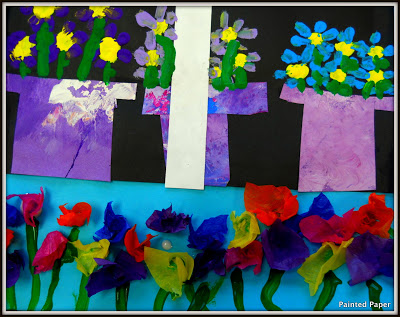 Students added more details if needed then added tissue flowers and painted stems with tempera paint
to represent flowers outside the storybook cottage.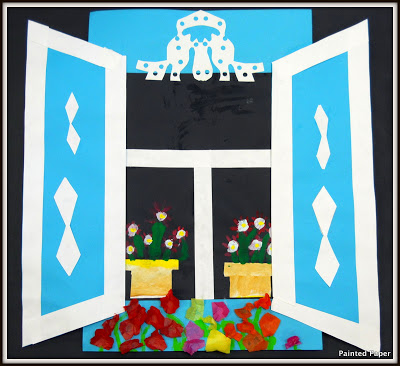 Materials
1-12x 18 construction paper (for background)

2 – 6 x 18 construction paper (for shutters)
9 x 12 dark construction paper (center of window)
4 x 9 white sulphite paper for designs
White sulphite paper, cut into thin strips and extra scraps (designs for windows)
Painted paper scraps (flower pots and flowers)
Tempera Paint and brushes
Tissue Paper squares-various colors