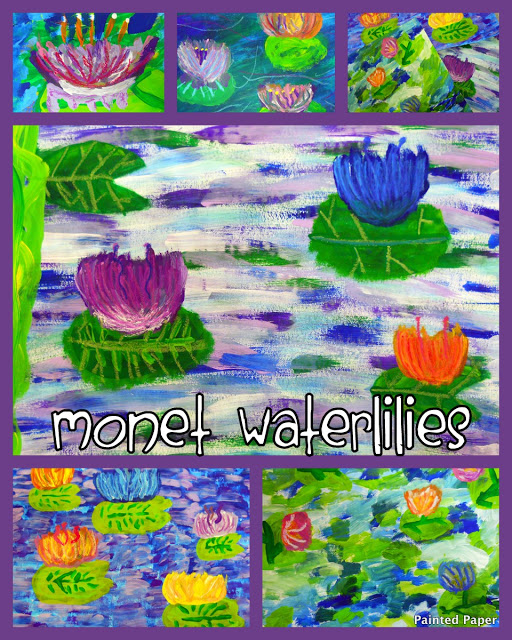 I just had to post these projects that my 6th graders created. I am so proud how beautiful these turned out. I know these students have painted with me previously but now that they are in middle school I sometimes feel that they just give up and forget all those suggestions I have given them over the years. Well, not this group. They took off when the paints were placed on the tables. I briefly discussed how to paint in the impressionist style but did little demonstration. These kids know tints and shades and how to apply paint. Well, after hanging these masterpieces, I guess they have been listening to me over the years after all!

Day One: Students used up to 4 colors for their pond water, then added lily pads.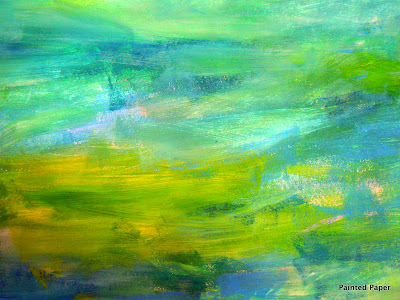 Day Two: Students painted waterlilies to represent the delicate petals of the waterlily.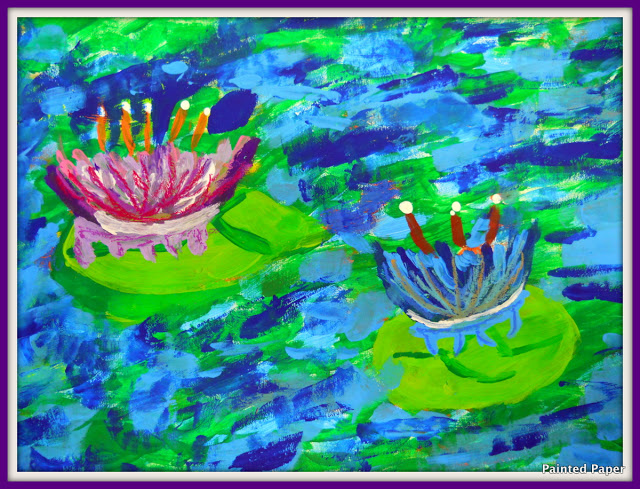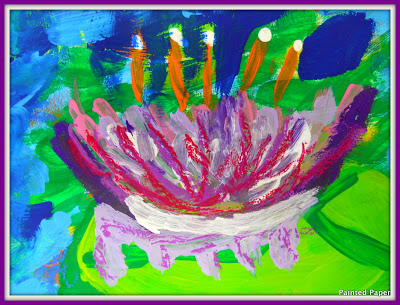 Lastly, students added oil pastels to create more petals and completed the flowers.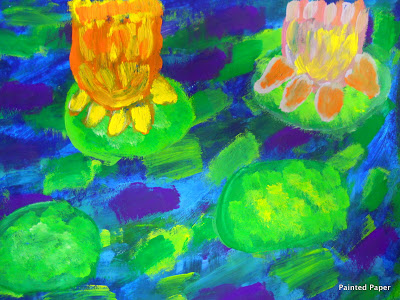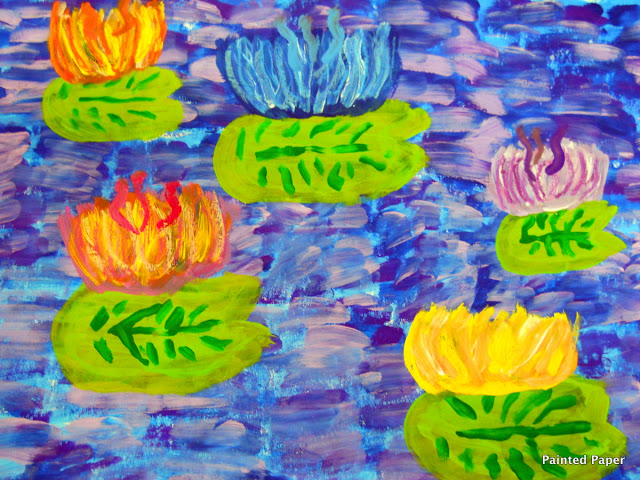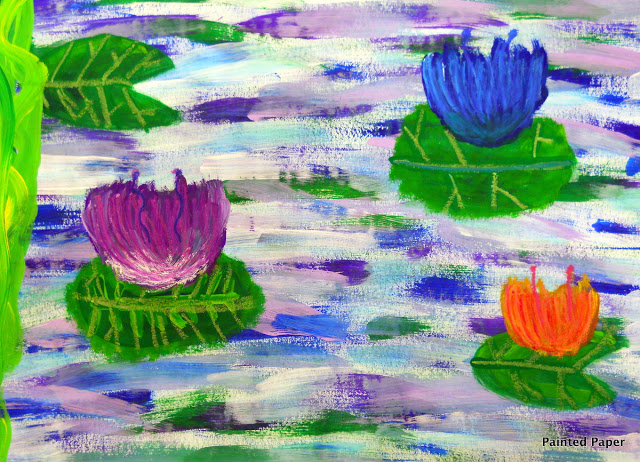 Keep on Creating!
Laura
Materials: