2nd grade students created Jack and the Beanstalk with a giant.  They loved making their funny face giants! Who wouldn't love these crazy guys looking at them?

After reading the classic story Jack and the Beanstalk, students created the beanstalk out of paper towels and painted leaves. Next, students added Jack, which was made out of painted paper and construction paper, and markers for his face.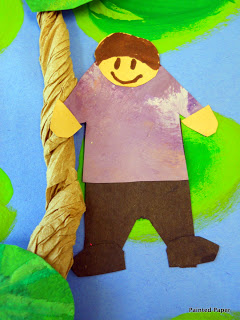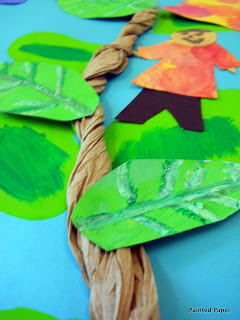 This is the house that Jack built. (ok, wrong story) but the house where Jack lived.
Oil pastels and painted paper.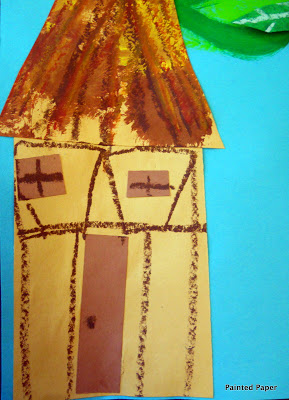 GIANTS!
 First students created the giant's face then added a painted paper shirt, next they
traced their hands glue down onto the giant's shirt and added buttons.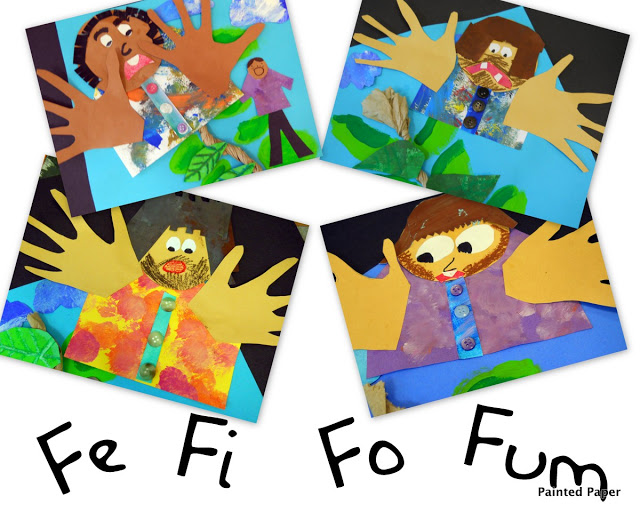 Close-up of our giants! What a bunch of shady characters!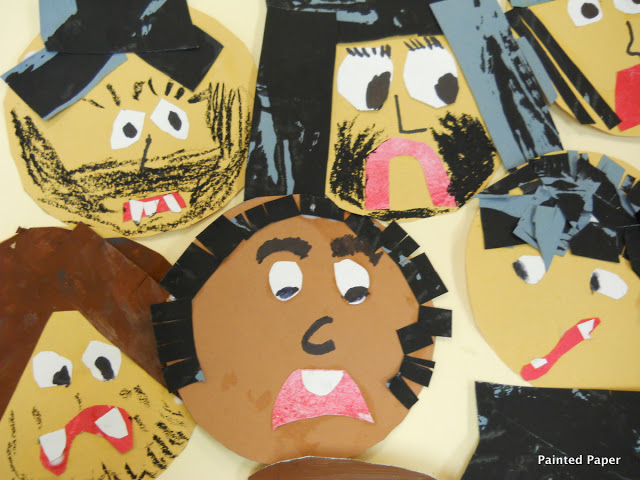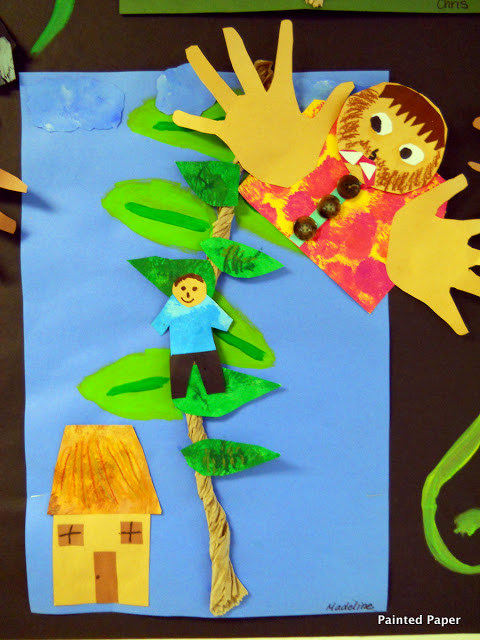 Here are the finished projects hanging up in the hallway.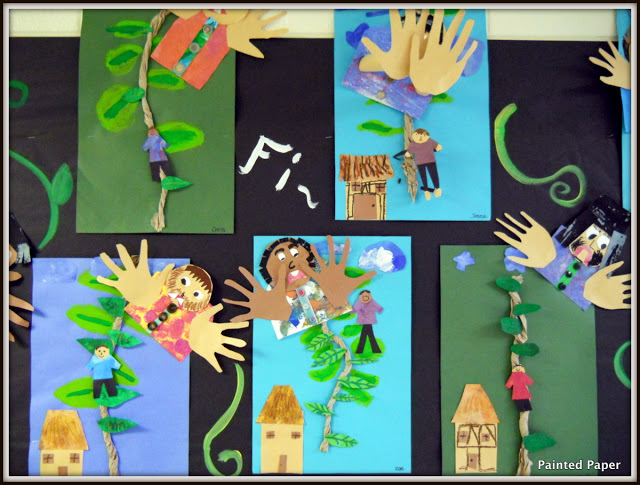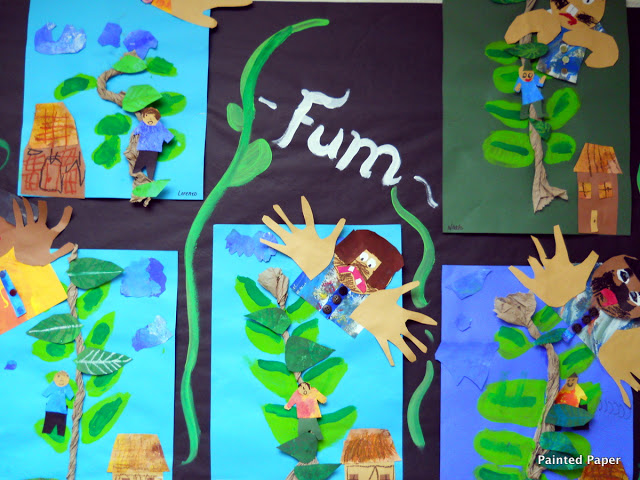 Bonus:
here is an example of a student who wanted to really mix it up!
Check out the 3-D effect (no glasses needed)