There's no better way to discuss self esteem in second grade than with the story of The Ugly Duckling.  
You know the duck that did not look like all the others? 
How many of you have students who feel they don 't fit in? 
My classroom is the place where anyone can excel and be the beautiful swan.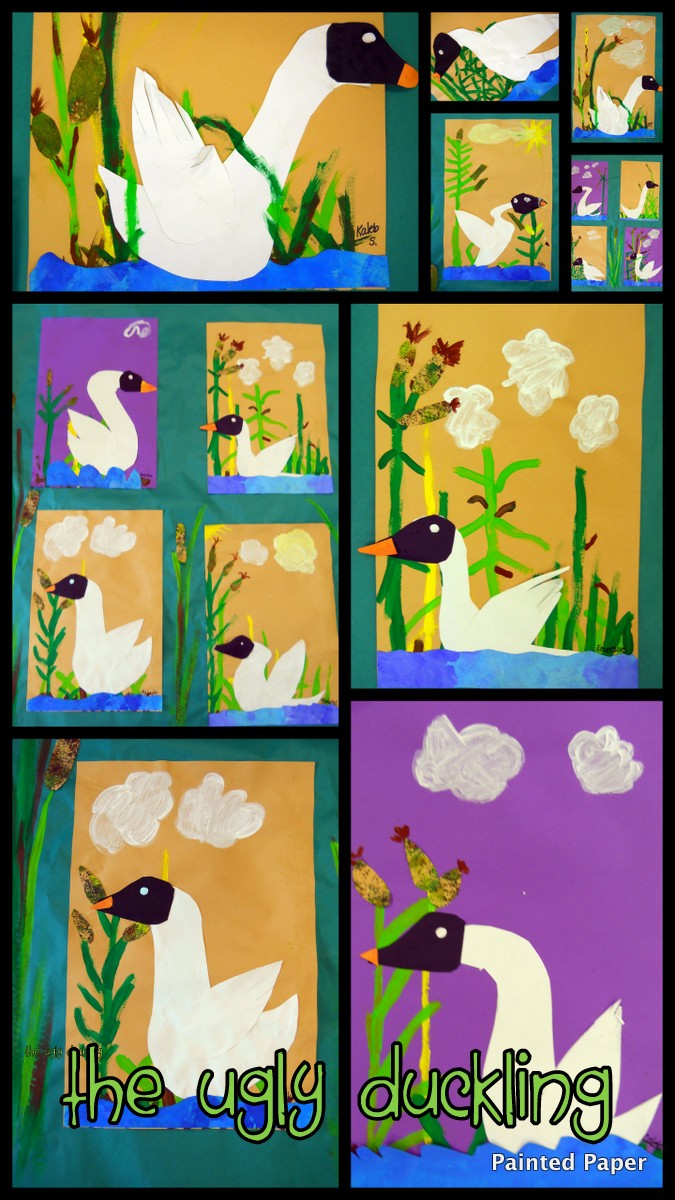 Continuing with our thematic unit of Fairy Tales and Fables, students created their swans with simple materials 
such as paper and tempera paint.
Week One: Students used tempera paint to create the
 habitat the swan lives in. 
Reed grasses, cat tails, water ponds were all discussed for ideas.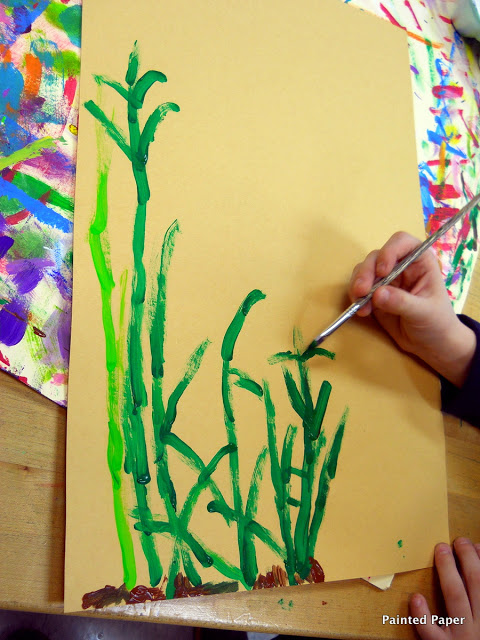 Week Two:  Students created the beautiful swan.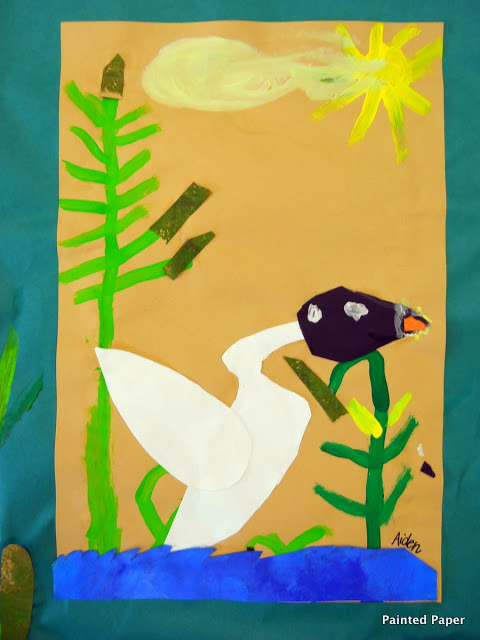 We discussed the shape of the swan. An "S" shape neck that is at least 3 finger widths wide. Also the body should be larger than the swan's head. We added a large wing and put cuts at the tip to represent the feathers. 
Lastly, the students added a head with a painted paper beak and painted a small eye.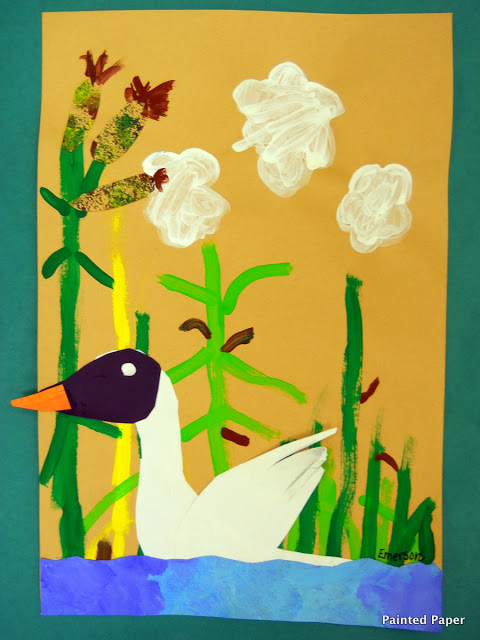 Some students really explored the movement of a swan and applied that to their projects.