Have you ever had a delightful class that really enjoyed their projects? Well, I have a terrific bunch of second graders. They are always excited about their projects, but this one was the favorite of the year.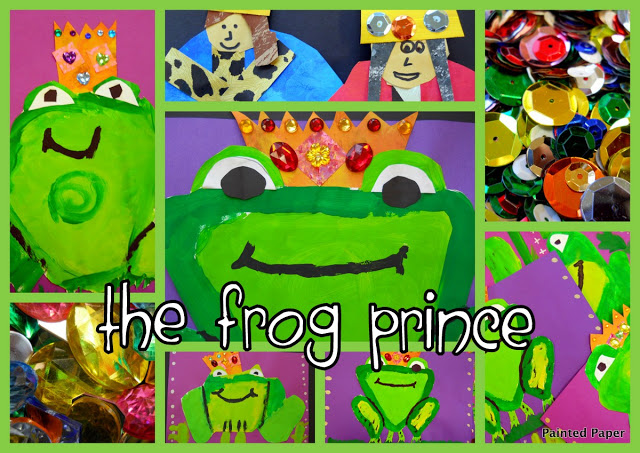 Our project is based off of the Grimm's fairy tale The Frog Prince. 
In the tale, a spoiled princess reluctantly befriends a 

frog

 by meeting him after dropping a gold ball into a pond where he resides. She plays with him then lets him sleep on her beautiful pillow. Finally after a kiss, he 

magically transforms 

into a handsome prince. 
The Production Time:
Week One: After listening to the story the student created their frogs on 12″ x 18″ drawing paper. I suggested using an upside down triangle to create the body, then oval legs with
 triangles to represent the webbed feet. 
Eyes were semi circles drawn on top of the triangle. 
Students used various shades of yellow and green paint 
to fill in the frog.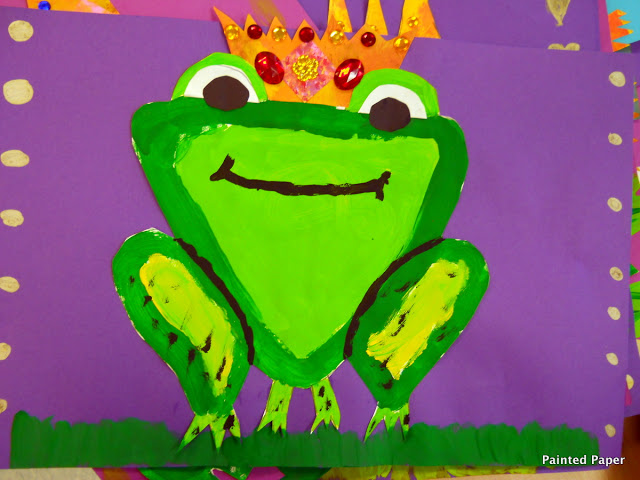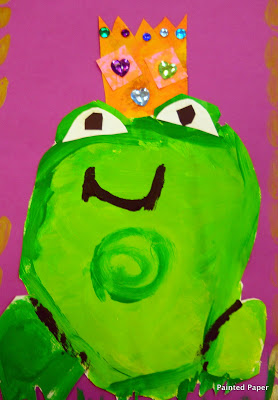 Week Two: Students added semi circles made out of white paper with small black pupils to represent the eyes. Painted paper crowns were added. We looked at the shape of a trapezoid flipped upside down with zig-zags. Then jewels were added to the crown.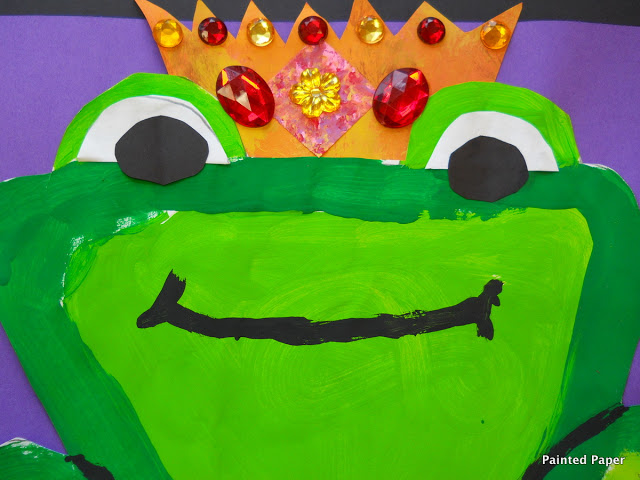 Plastic jewels for 3.98! Nothing but the best for our frogs.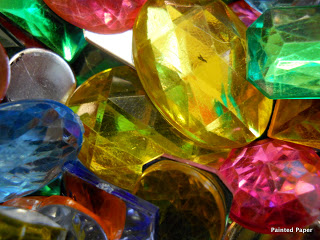 After the crowns were added we painted the frogs' mouths and dry brushed 
some details to the body. We glued them down to colored construction paper and used metallic markers to create a simple design on the border.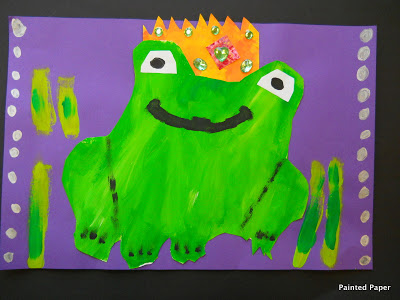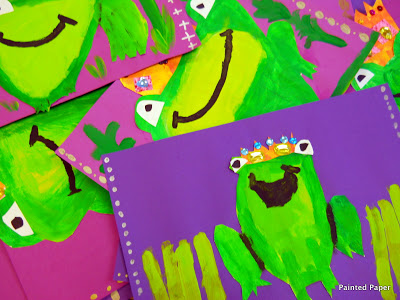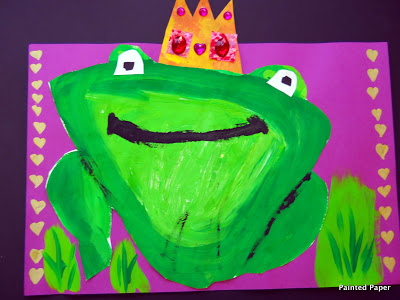 Another class created the Queens and Kings to be displayed among the frogs 
and other fairy tale projects. These were completed in one 40 minute class period. The materials used were pre-painted paper, animal print paper and sequins.