We are in full production mode in our little classroom. We have been cutting, gluing and painting away! My second graders really enjoyed this project of the Princess and the Pea. I read the story first, then the students started stacking their paper mattresses. Twenty, yes, twenty mattresses with a pea underneath is what our story said the princess needed for a good night sleep. We used split peas under our mattresses! 
Week One: Student stacked pre-painted paper. 
We all counted together. 1, 2, 3….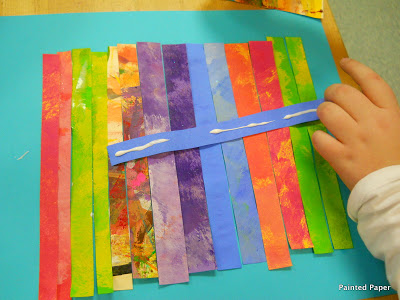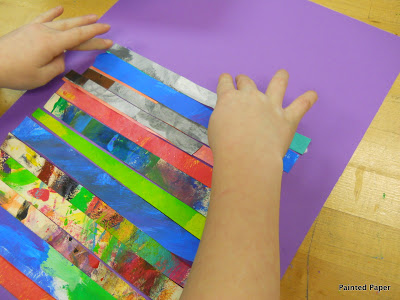 Next we added the bed frame and posts.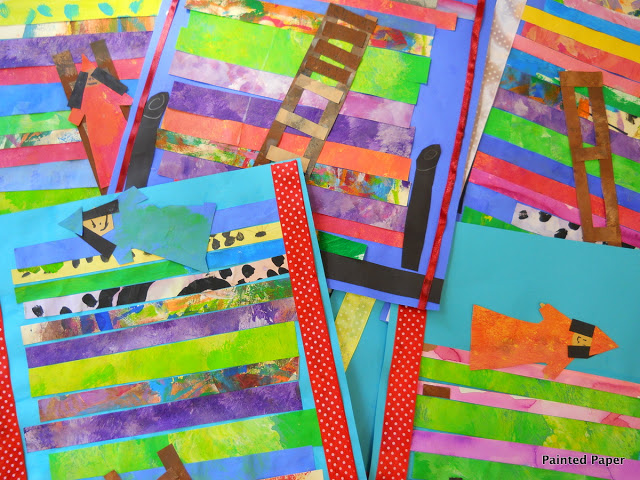 Week Two: Students created ladders and a princess and of course some students wanted to make a prince instead of a princess.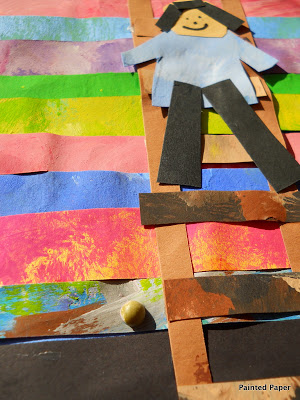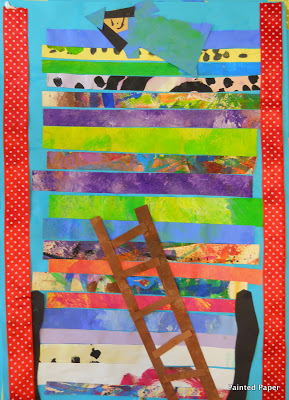 Check out the sleeping beauty!
 I love the little hands on this princess.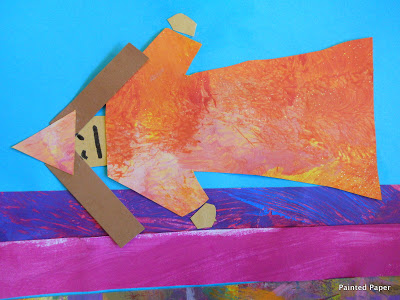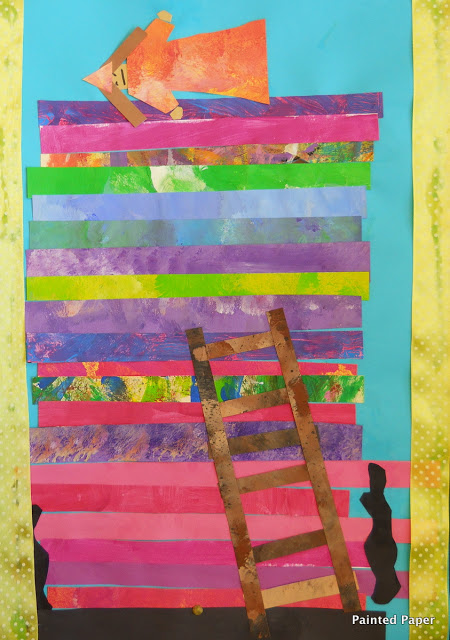 Ribbons and a pea were glued down to complete our project.