A while back I posted about

 having recyclables floating 
around your art room or studio.
Are you a 
person who has many items "stuff" in a closet at home ready to be used in a unique and creative way?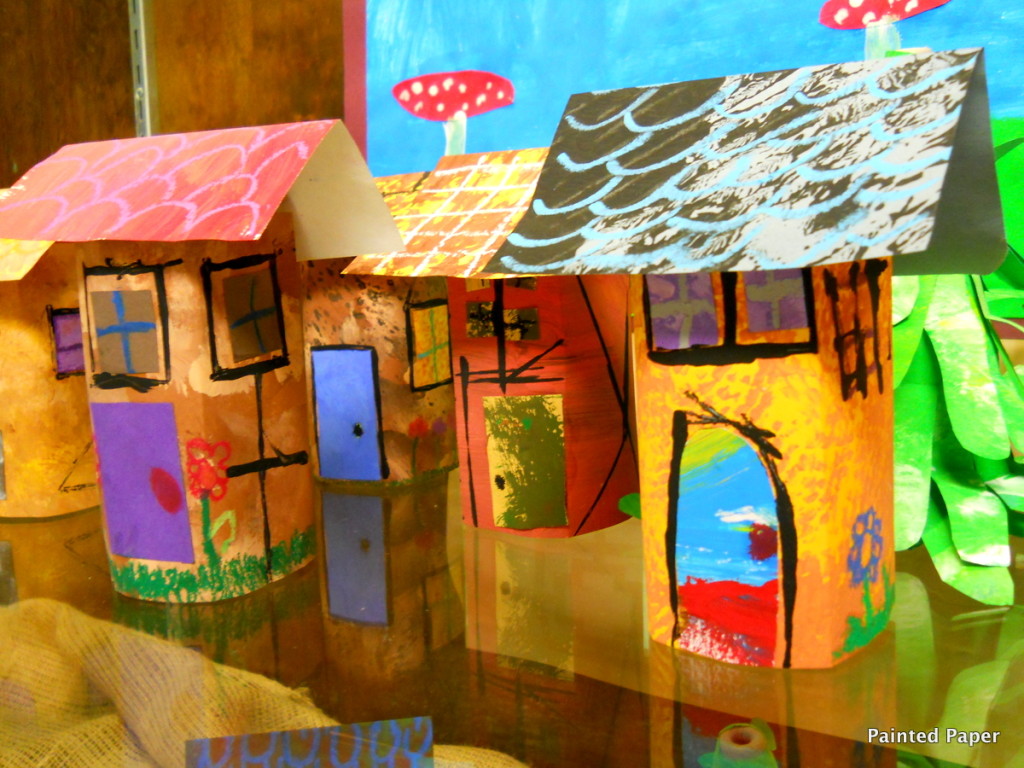 Here is what we created with our recyclables. 
 Woodland Fairy Homes created by 10 and 11 year olds

.
I found some old juice containers in my classroom and used them to create these fun miniature fairy houses.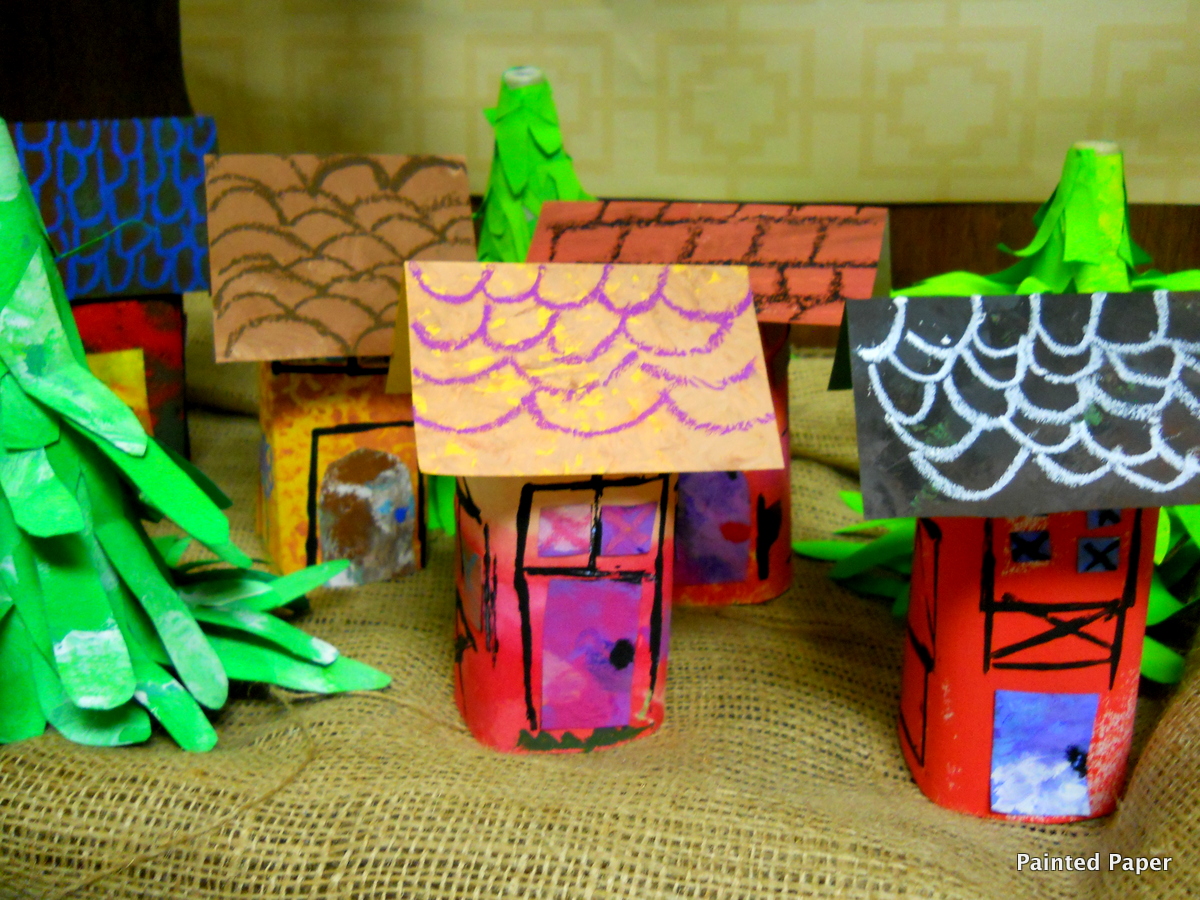 First: Start with a small juice container. 
Any milk or juice box will do! (Rinse well)
Second: Wrap a piece of painted paper around the container and 
glue or tape down.
Next: use painted paper scraps to add 
doors and 
windows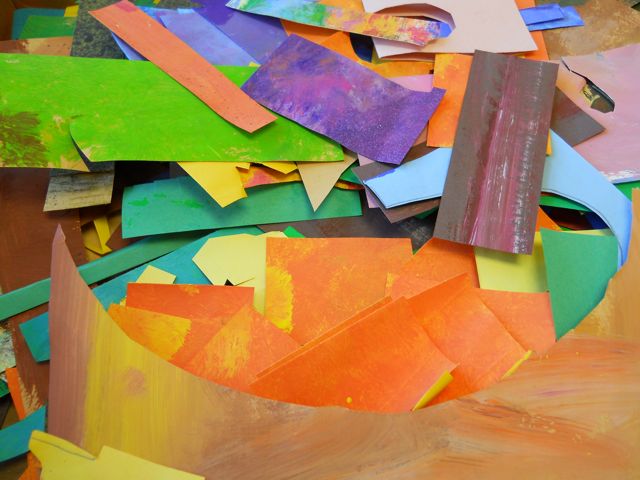 and top it off with a little shingled roof.


Details were added with oil pastels, window panes and flowers. Anything you want to add.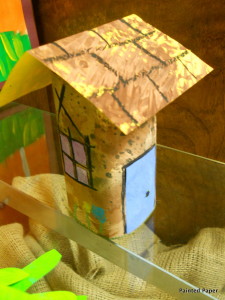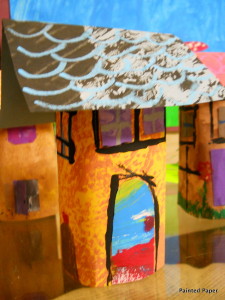 We also used cardboard and stamped tudor style timbers in black paint on our houses.

Add some fun trees, directions for trees are 
here,
to complete your little village and enjoy!
Laura