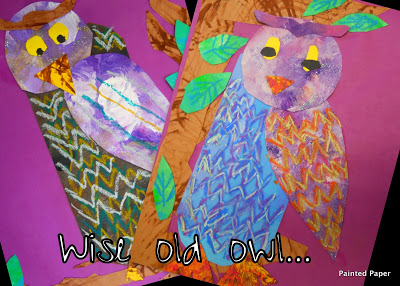 This fabulous project was inspired by a dear friend of mine, Ginger, over here. I have done them before and loved them so much! Her project was done in 2009 and just like a fine wine, gets better with age!
We added this project to our Fairy Tales and Fables Unit
I read this delightful poem to my 2nd graders
A wise old owl sat in an oak.
The more he heard, the less he spoke;
The less he spoke, the more he heard.
Why aren't we all like that wise old bird?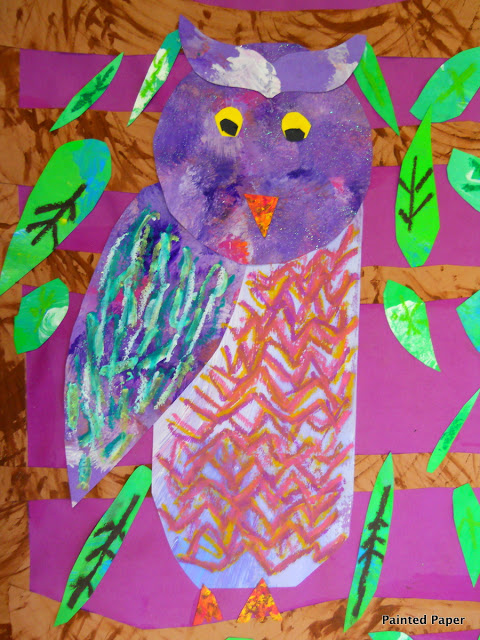 Class One: 2nd grade students first used pre-painted paper to create the tree trunk and branches. We discussed how branches are formed on a tree.
Class Two: Creating the Owl. Using previously painted paper, students cut out the shapes of the owl. A rectangle with the corners trimmed off help to create the owl's body. (Students did use a circle tracer for the head and a tracer for the wing.)  After the body, head and wing were created the details were then added with construction paper. (Eyes, beaks, claws, etc.)
* Oil pastels were used to create patterns on the body, wings and claws.
Class Three: Leaves
The last step was to add painted paper leaves with veins drawn with oil pastels.