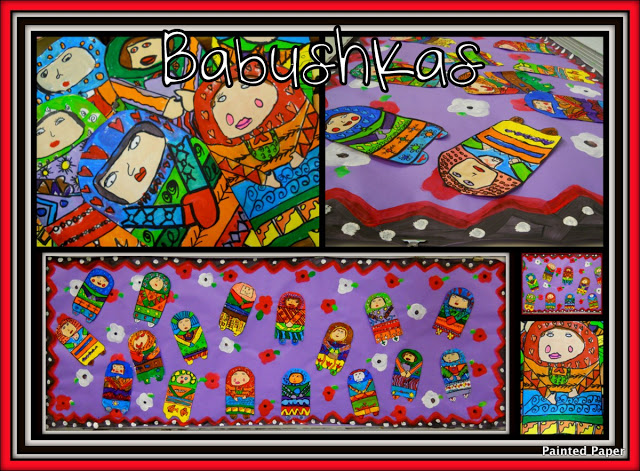 Who doesn't love a sweet grandma with lots of patterns? Babushka is grandmother in Russian. What makes it a babushka? Why it is the scarf around her head. 4th grade students created these precious little characters. They loved adding the design and facial features to them.
My students were delighted with this story and her illustrations are stunning.
Session One:  
We discussed fun patterns to put on our babushka. Hearts, flowers, polka dots. You could see their eyes light up with thoughts of designs.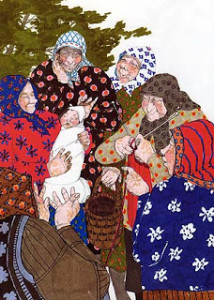 Next students used tracers to create the shape of the grandma and divided their babushka into 3 sections using a ruler. The scarf was added along with a face. What kind of a face would you choose? Square, round or oval? Next came the patterns. We looked at some fun common Russian patterns and all these designs were done in pencil.
Session Two:
Students started to paint. I always stress to start with the lightest colors first, then work your way down the carton of colors.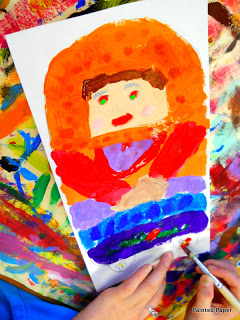 Class Three:
Students used my favorite tool: The Sharpie Marker and outlined every design. Yep that is right, EVERY DESIGN and PATTERN!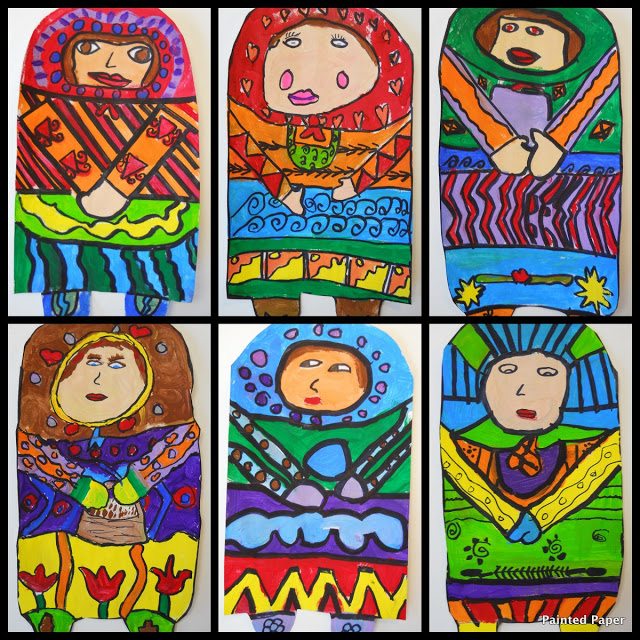 Just a side note: We used the this book for pattern ideas.
We made Babushkas not the Russian Nesting Dolls -Matryoshkas.
Check out this post for an adorable project using the book
My 
Little Matryoshkas. 
Look at all the details and fabulous patterns!
We cut them out and added them to a fun scenery
that the students created.

Keep on Creating