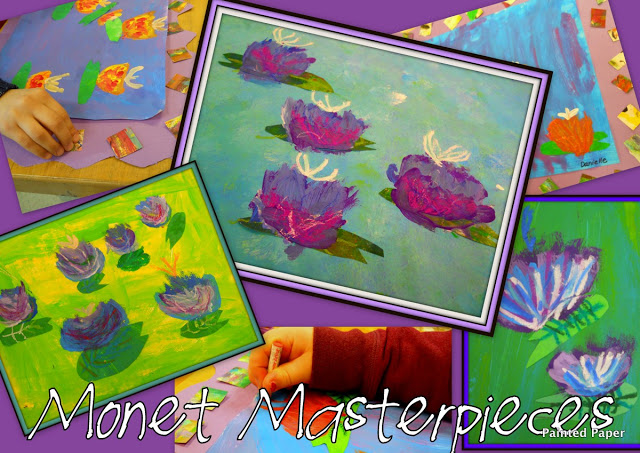 Monet Waterlilies paintings created by 3rd grade artists.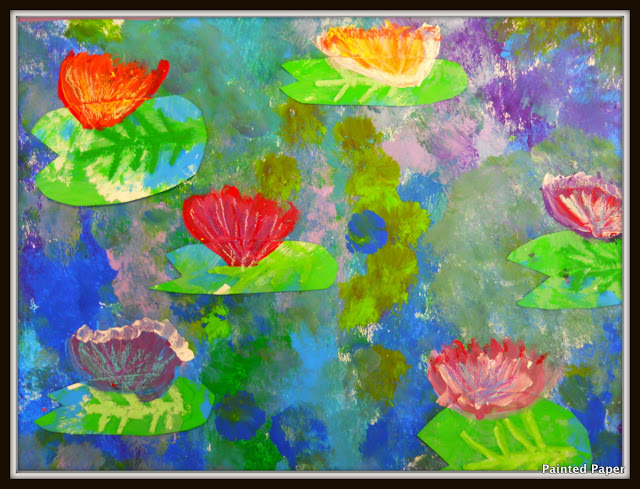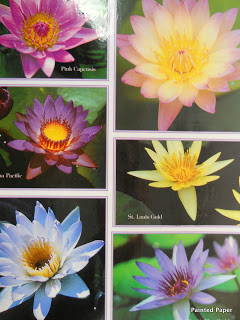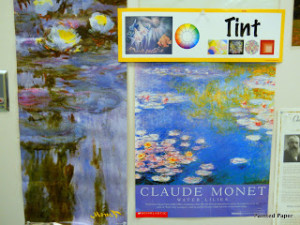 Students looked at the Monet inspirational board. We discussed the difference between hardy and tropical waterlilies.  Hardy water lilies can live in cold climates and usually have white, 
Tropical lilies have more delicate flower petal colors and are usually purples and blues.
Class one: Students painted analogous water ponds.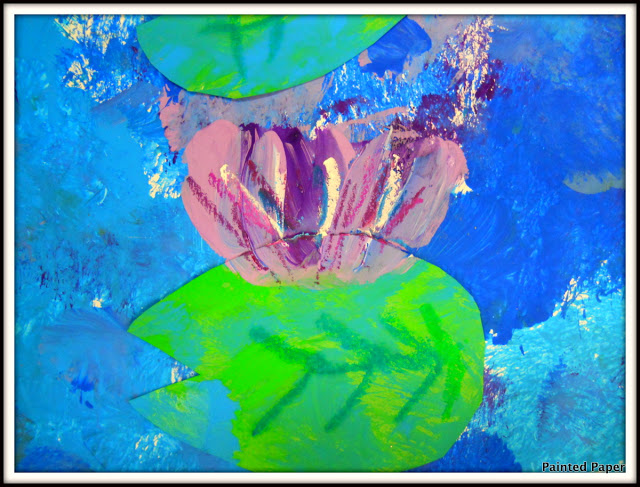 Class Two: Students added painted paper lilypads, added veins with oil pastels then painted with large brushstrokes to represent the lily flower.
Class Three: Students added a frame with a painted paper border.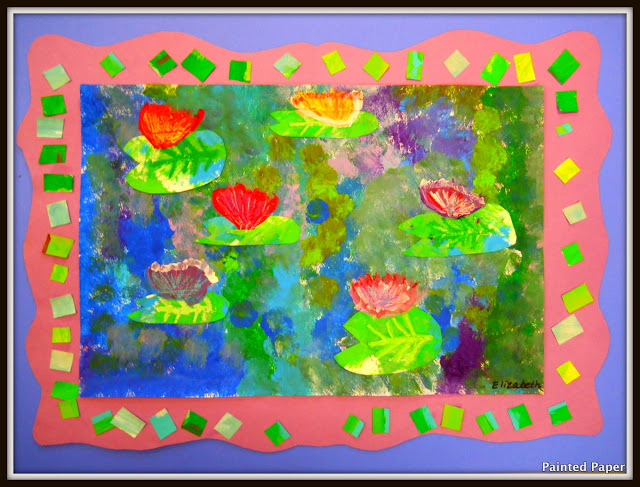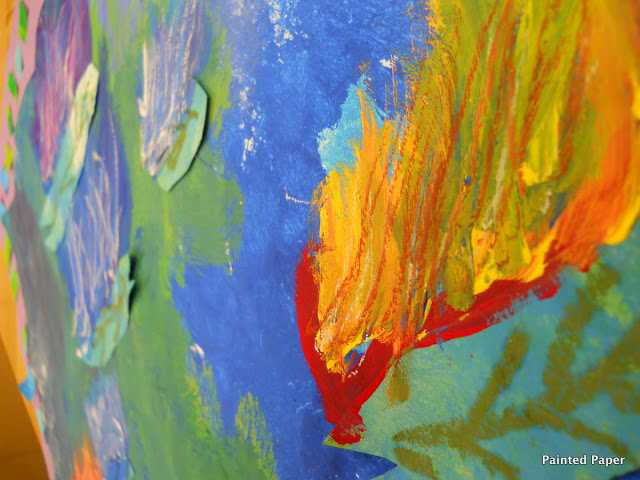 Keep on Creating!
Laura