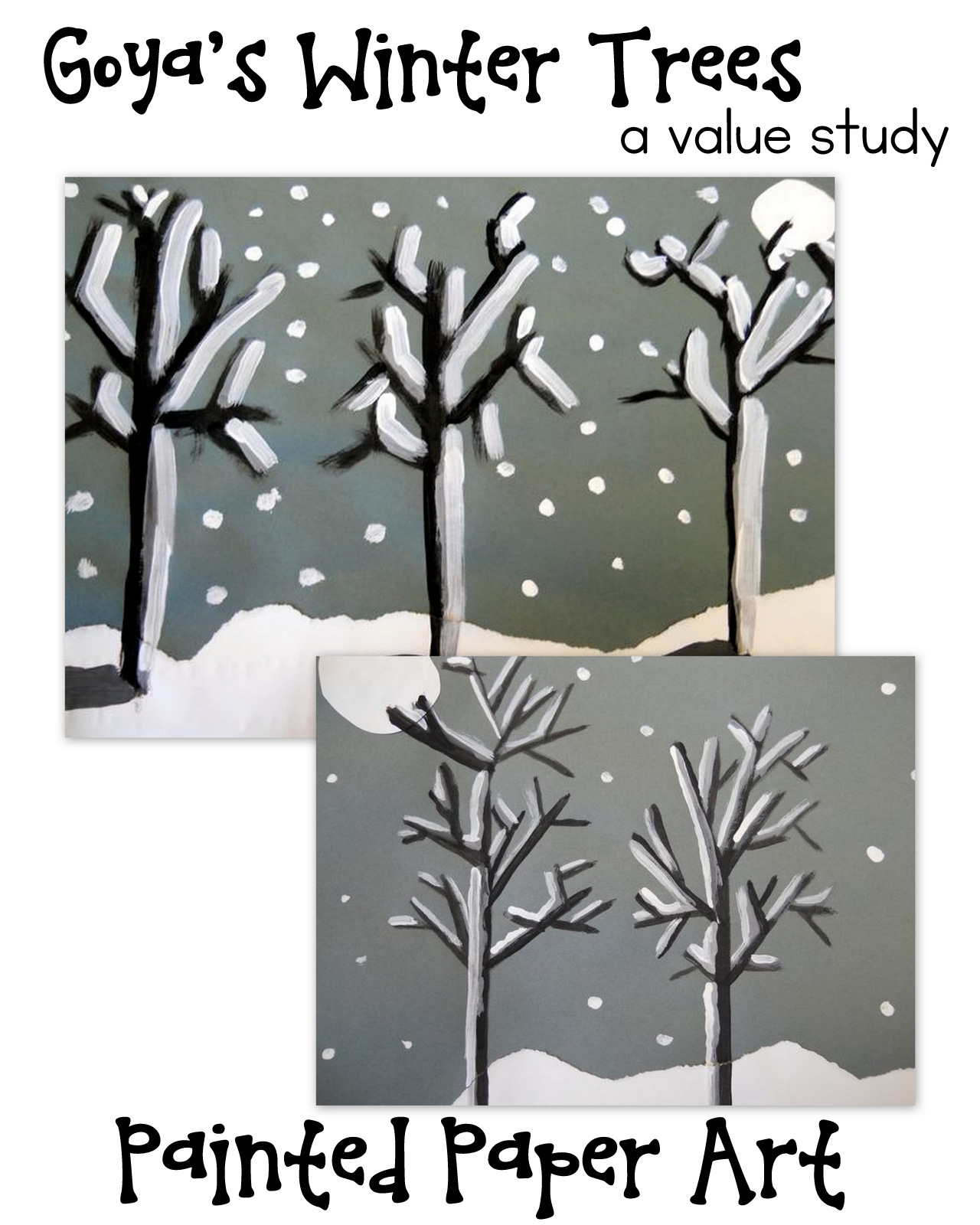 We have not had a winter storm all season long! Maybe just maybe these snowflakes will bring a Snow day!
6th grade students created these beautiful winter trees inspired by Goya's artwork "HUSH" and 
his use of highlights and shadows.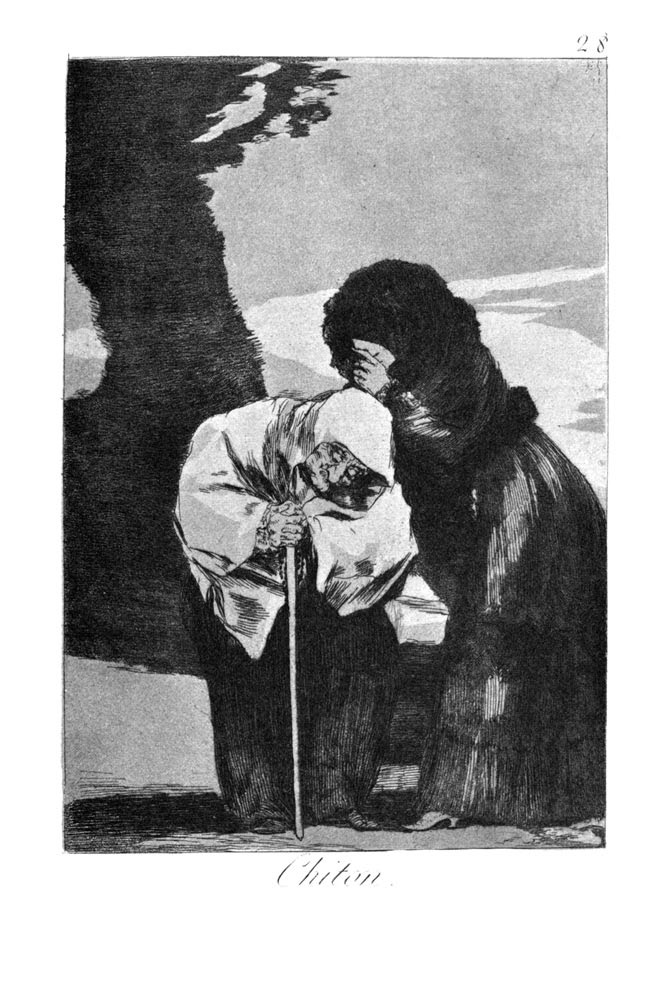 Day One:  
After we examined various works of art created by Goya, students created snow with torn paper and also added a light source from the
left over scrap paper. A beautiful full moon 
created just the right light in our night paintings.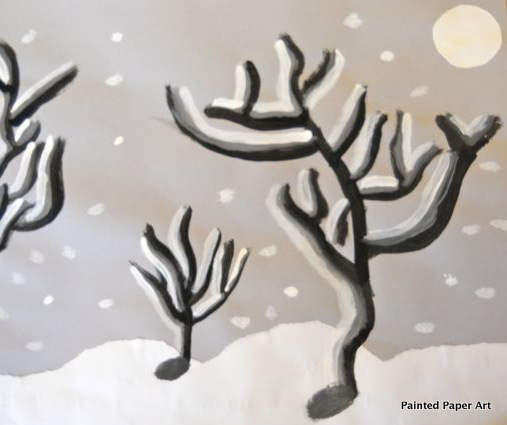 Next students created black trees to represent the shadow. We discussed various types of trees containing either angular or fluid branches. Many trees had beautiful movement 
while others stood solid and stoic in place.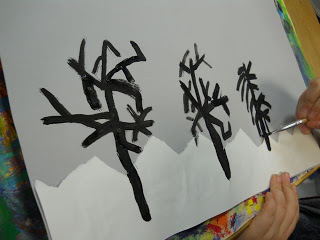 After the trees came the mixing. Students loved finding just the right gray!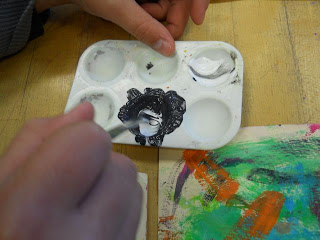 They overlapped the gray on top of the black trees making sure the gray was facing the light source. Let Dry.
 Last came the highlight. With white tempera paint students overlapped onto the gray to create the value they desired.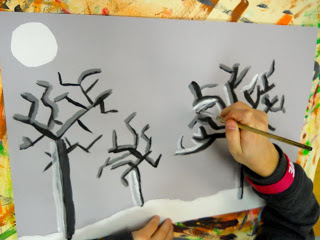 Don't you just love it when a student takes it to the next level!
Even though her shadows on the ground were facing the wrong way 
I still love that she tried the full shadow of the tree.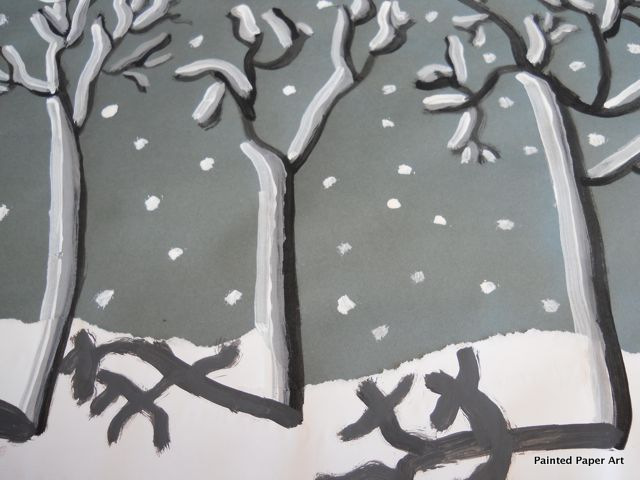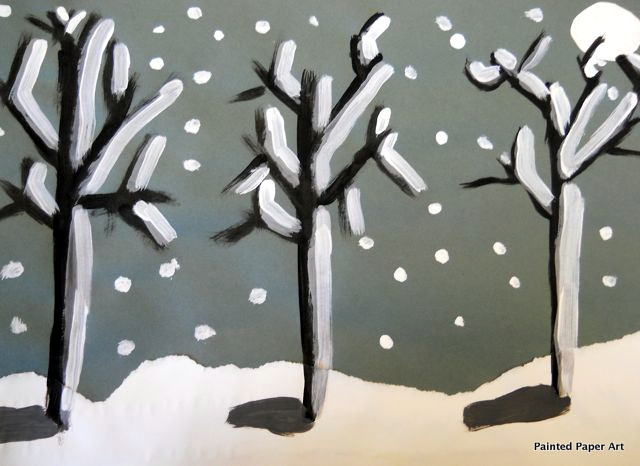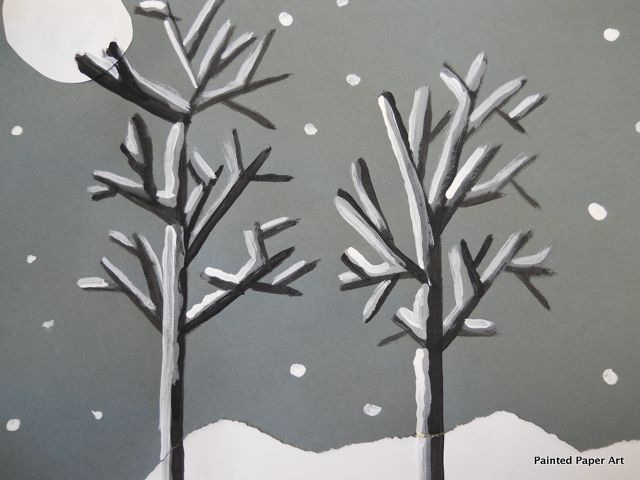 Materials:
12 x 18 Medium and Light Gray construction paper
6 x 18 White Drawing Paper
Tempera Paint: Black and White
Mixing Trays, small paint brushes
Glue, Scissors and Pencils
Keep on Creating!
Laura