Who wouldn't want to live in a fairy tale world of color? Students in 2nd grade created these beautiful castles made of painted paper.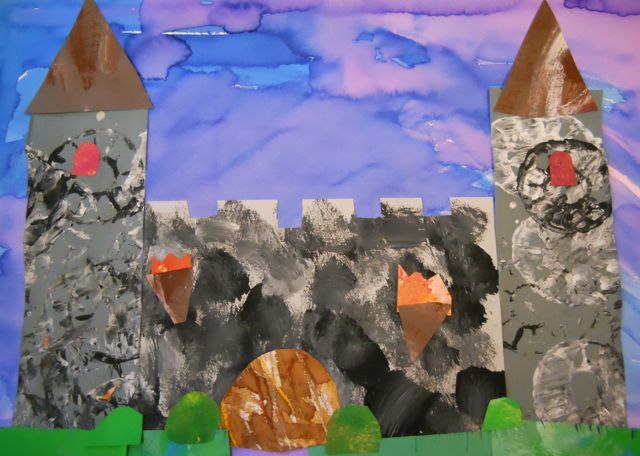 Week one: We looked at various castles and discussed analogous colors for a sky.
Students then created painted paper backgrounds.
The children loved the process of using vibrant watercolors on watercolor paper. They notice how the colors melted into one another and when dried created swirls and lines in the paper.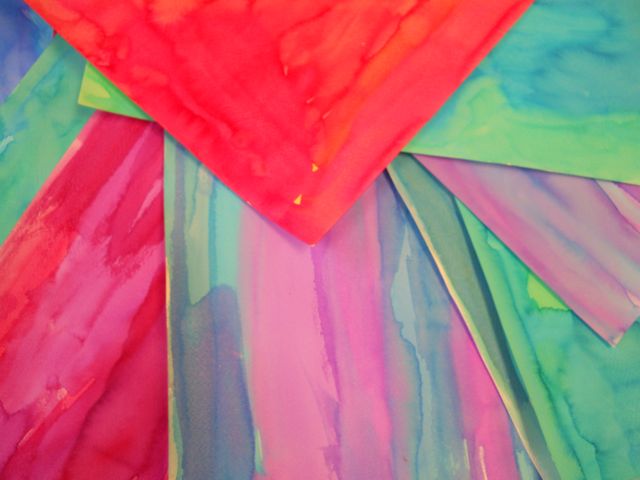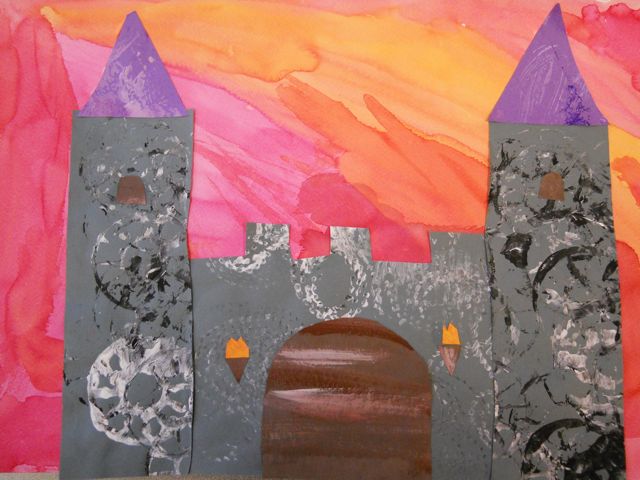 Week Two: Students used painted paper to create a symmetrical castles with towers and a main hall.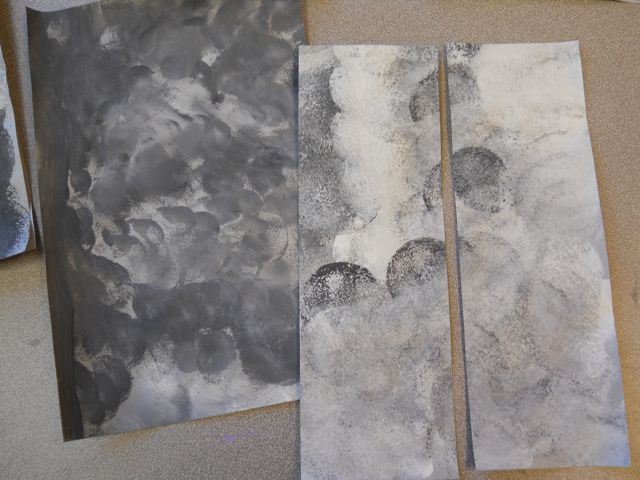 Creating the Castle
6 x 9 inch paper folded vertically then cut in half makes the towers. Another 6 x 9 inch piece of painted paper for the main hall. I showed students how to make "pumpkin teeth" at the top of the 6 x 9 paper to illustrate the front wall of the castle.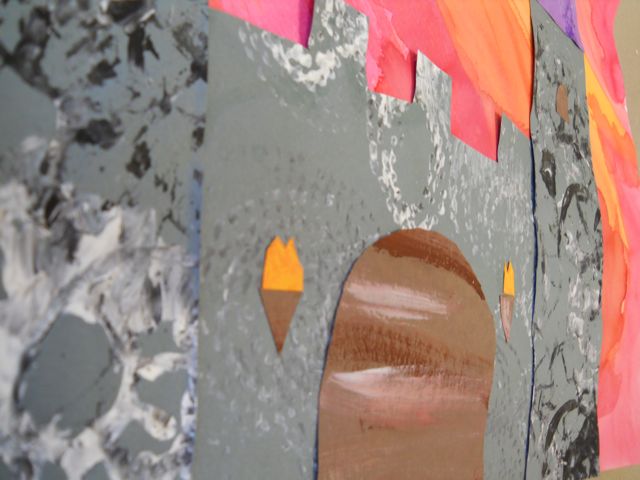 Adding the Details
Details such as windows, a drawbridge door, flags and torches were also discussed. Some students really added fun details like clouds, a sun, moats and trees and bushes.
Scrap Box of Painted Paper for fun details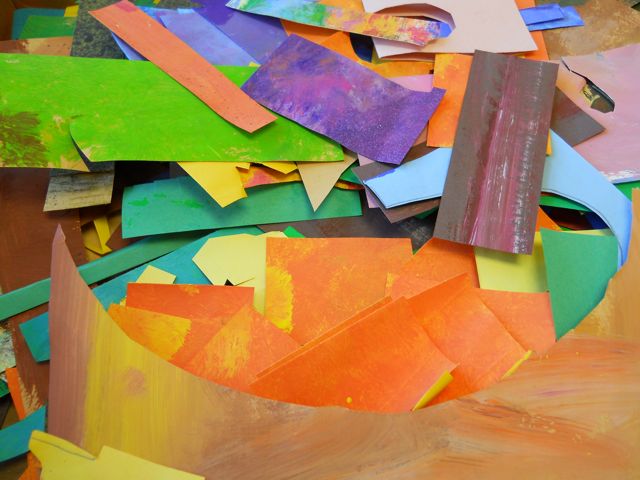 Let your creativity soar when creating your own fairy tale castle.
Materials Needed:
Liquid Watercolors
watercolor paper
painted paper
glue
scissors
Keep on Creating!