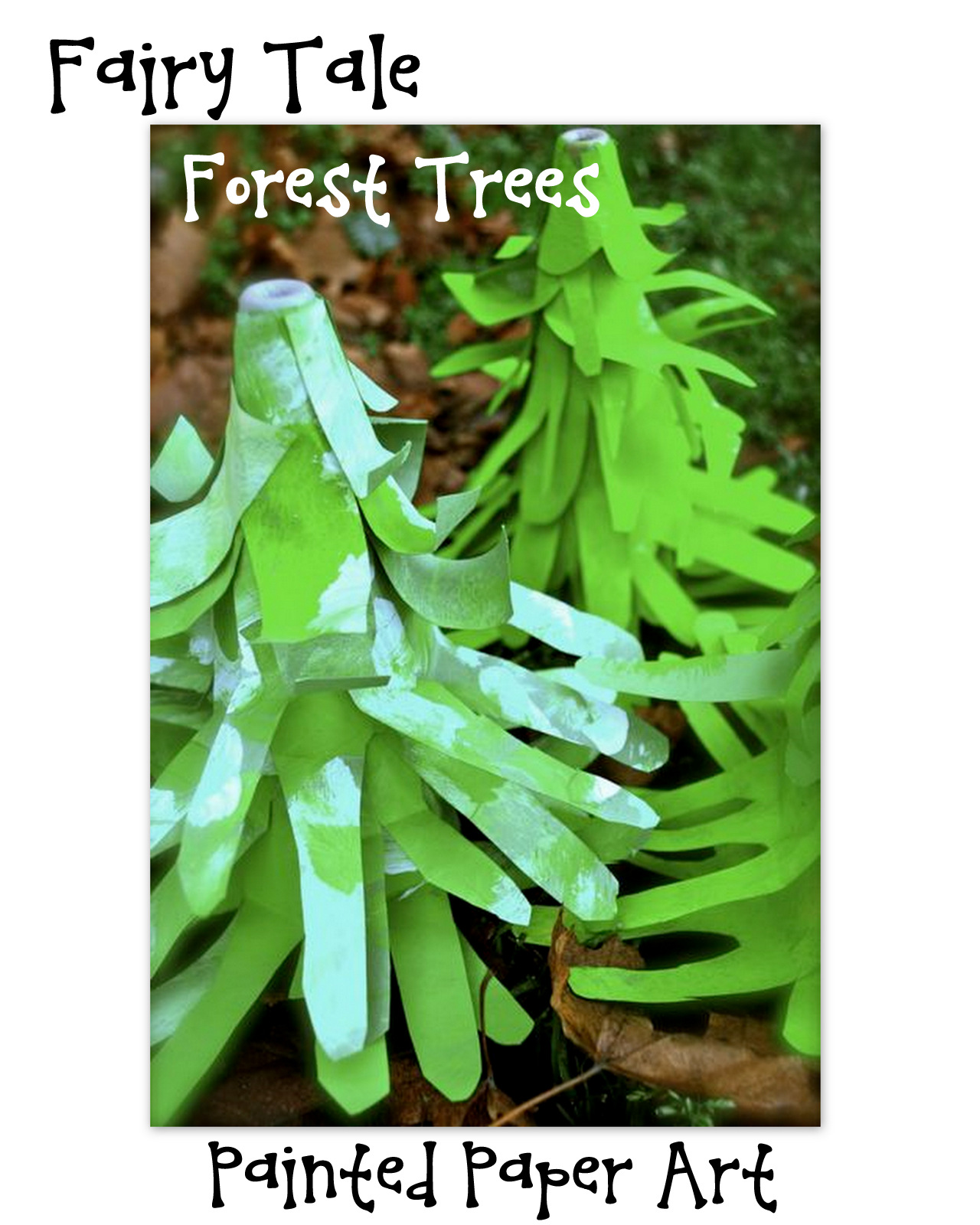 So you have yarn cones but just not sure what to do with them?

Create a forest of trees!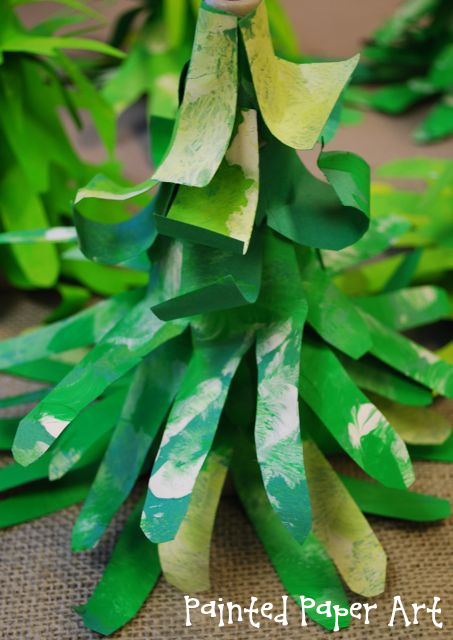 **Yarn cones are cones that the yarn is stored on**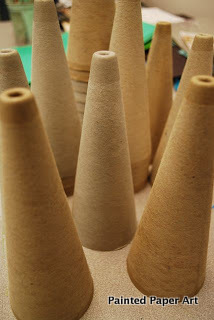 Start with 12″ x 18″ painted paper or decorative paper and trace your kiddos hands on the unpainted side of the paper.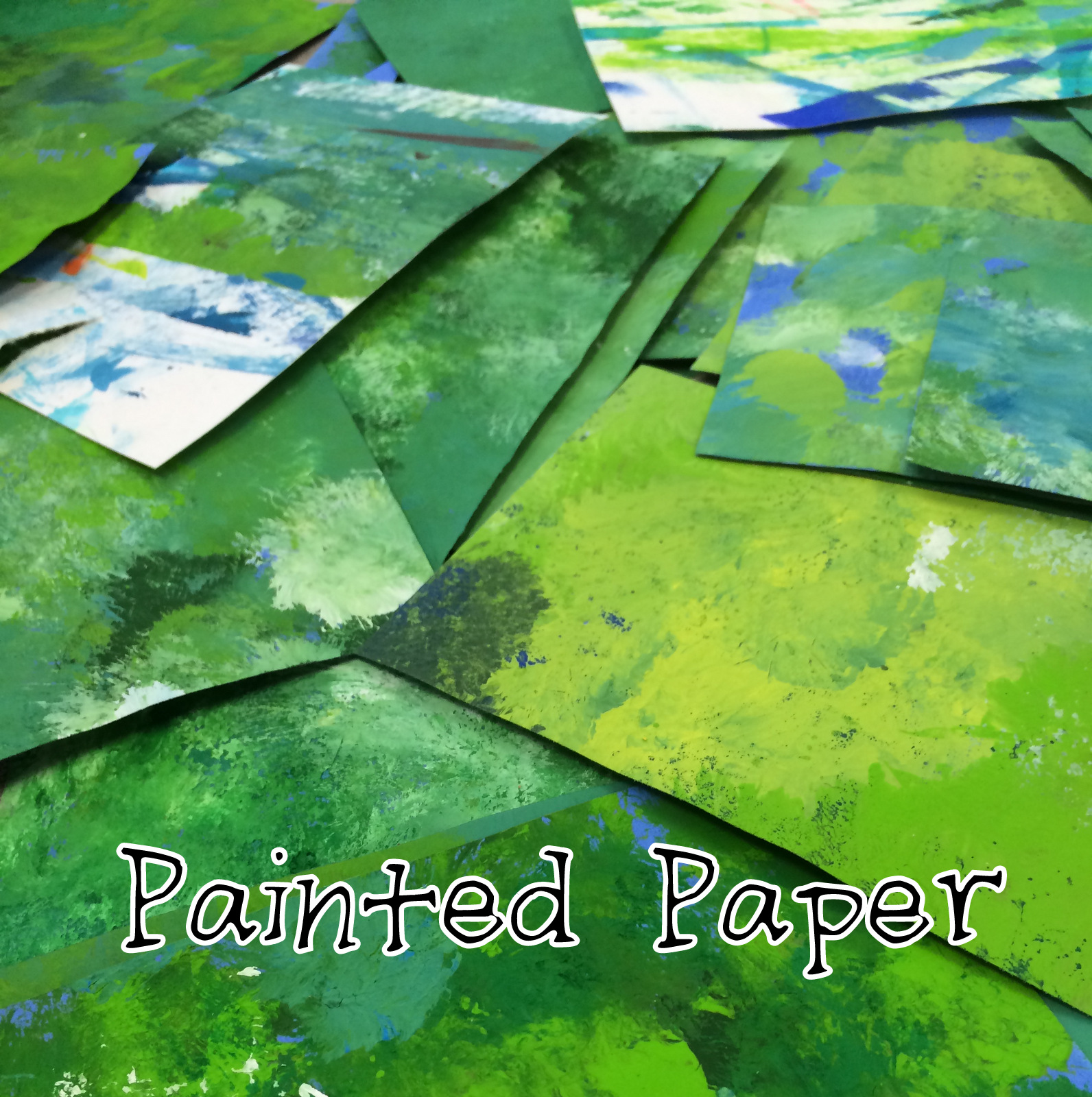 Cut out all the hands.
Next, glue the hands down starting at the bottom of the cone, overlapping them and working up.
Lastly, use the extra scraps cut into strips. Curl them around a pencil and glue at the top of the cone.
Create a lovely village to place your trees around.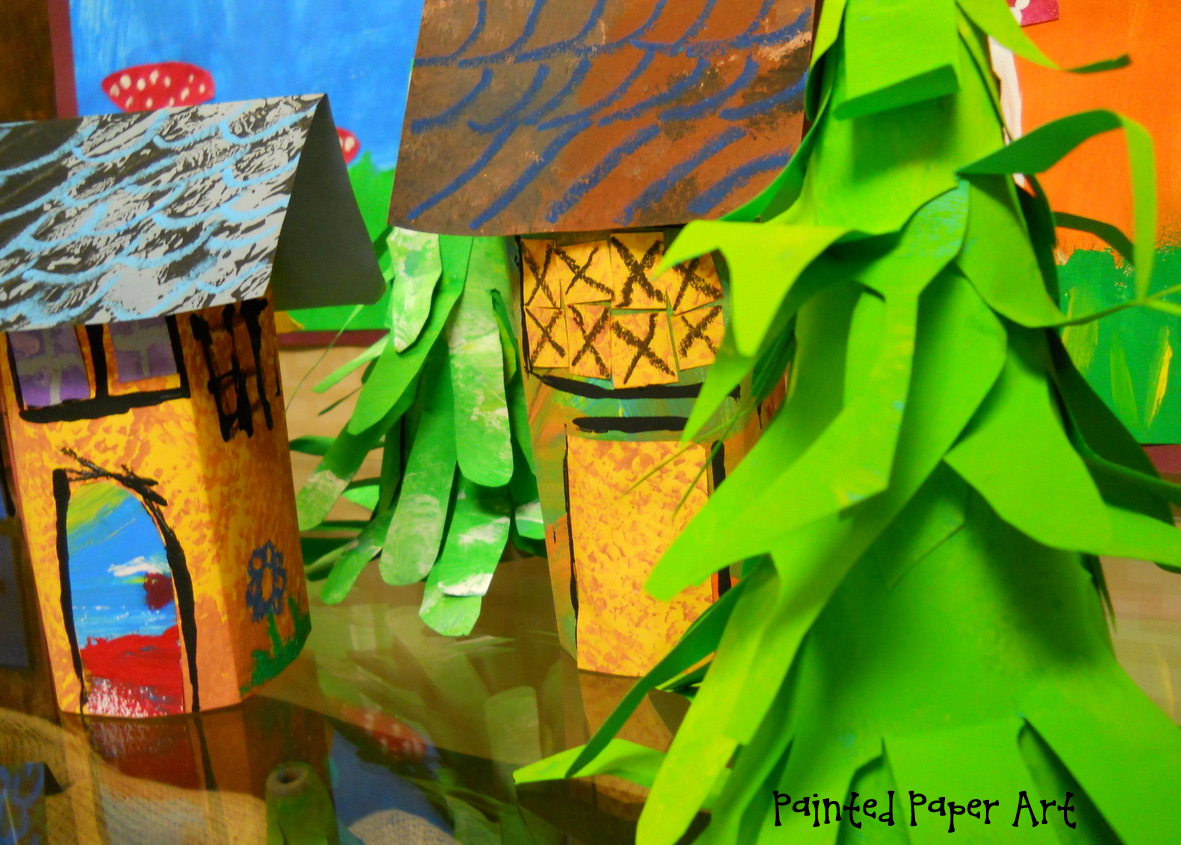 Also seen in Family Fun Magazine.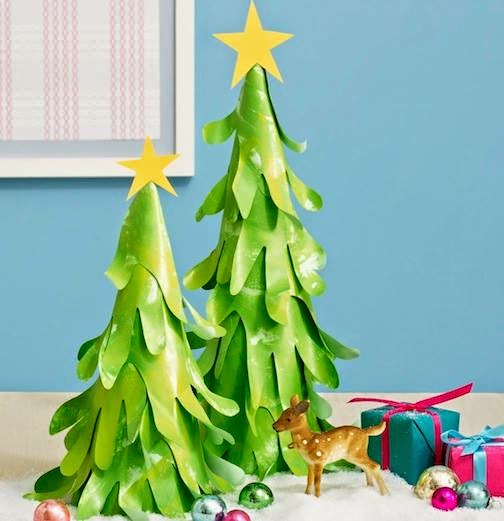 Check out another tree painting project at Alpine Trees
Keep on creating!
Laura