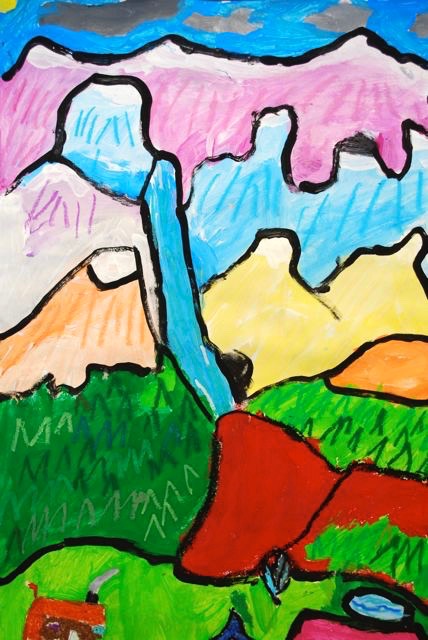 The fabulous book, WOW America, is a huge inspiration for this project of the Rocky Mountains.
Sketch
Students in 5th grade drew out their mountainous landscapes and added various details. They started with the mountains then finished at the bottom with lodges and cabins.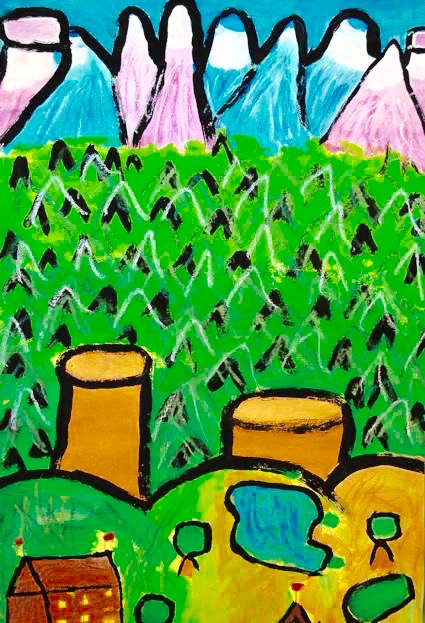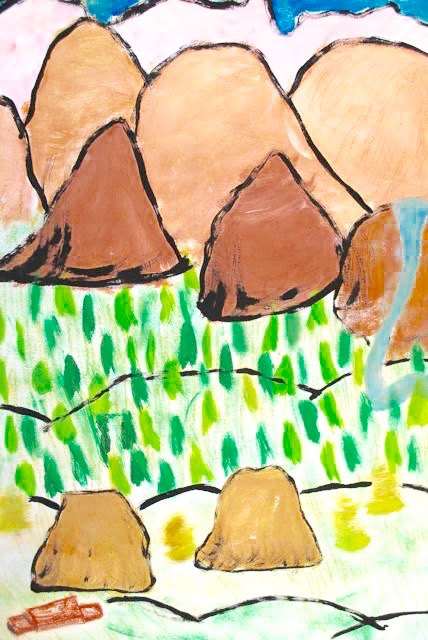 Paint
Students then painted in shapes with tempera paint starting with the lightest colors and continuing to the darkest colors. Students were constantly mixing colors and creating beautiful tints! During the third class session, students added oil pastel texture and outlined with black tempera to complete the project.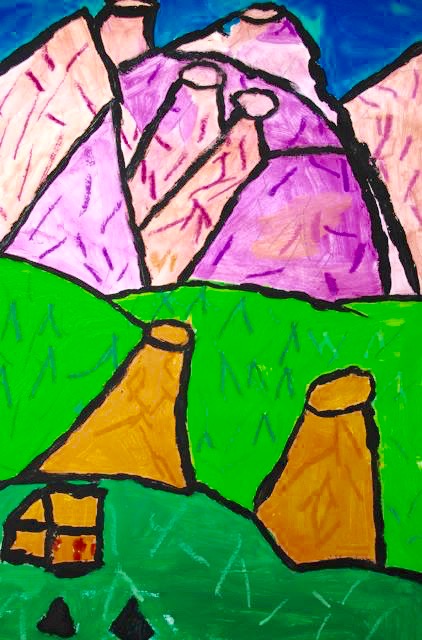 Supplies

• 12 x 18 drawing paper
• Various tempera paints
• Oil pastels
• Small and large paint brushes