My 3rd graders are AWESOME! They come in with smiles and are excited about everything we do in art. As we explore the various regions of the United States the 3rd graders are focusing on the midwest region and the farmlands of the USA. The students created various cows after looking at some great photos.
Week One:
Students draw cow shape with fun patterns. Paint with peach and black tempera paints. Let dry.

Week Two:
Students cut fringe on tip of painted paper strips to resemble tassels of field corn. Students then cut out cow and glue them down in cow environment. Lastly, students paint some blades of grass near bottom of the paper.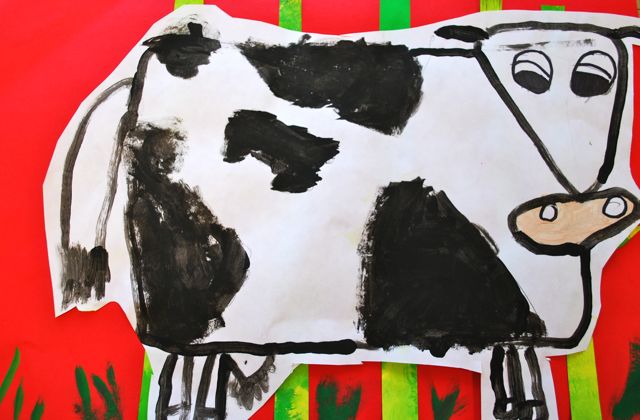 Laura