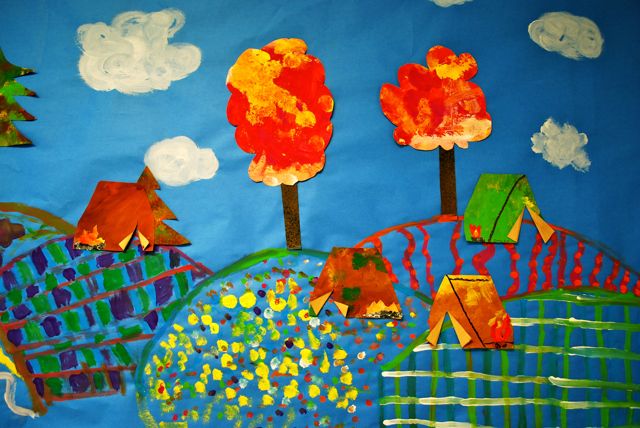 What do you do with the class that is always ahead of the other classes? Well, I lay out large sheets of display paper and have students paint fun landscape patterns. They also created trees from previously painted paper and glued them into the landscape.

Another class, created campfires along with little tents. We are adding more items to our campfire mural so stay tuned!

Painted Paper Tents with oil pastels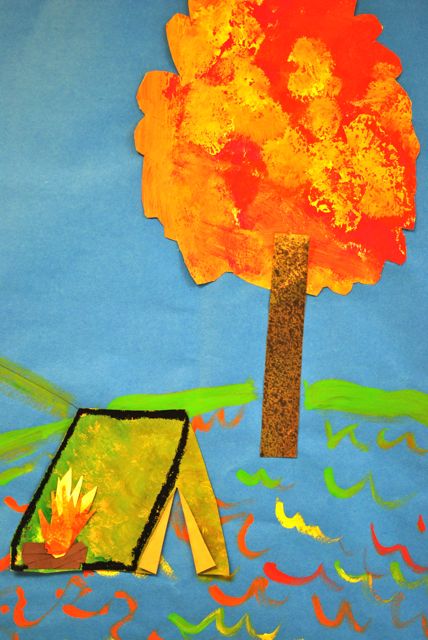 Go for a hike and then create!
Laura