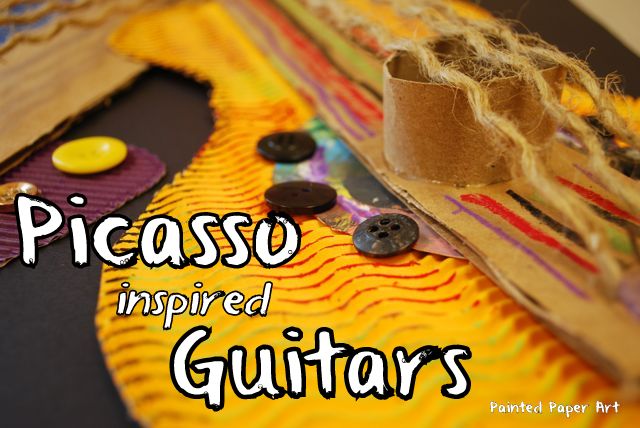 Need to use up old scraps of cardboard? Why not turn them into guitars!

Our inspiration, Picasso's Guitar Painting….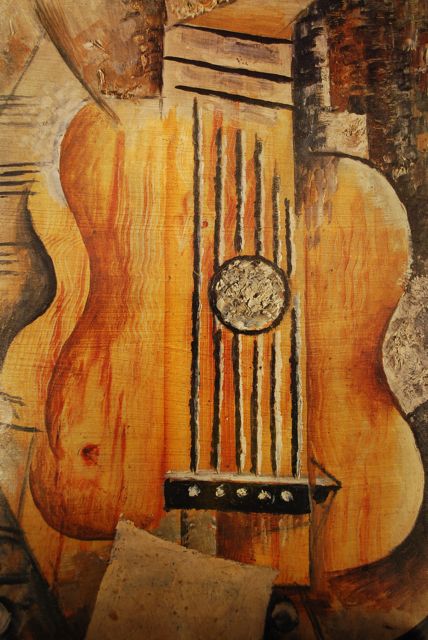 Studio Time
1. Shape. Students drew the shape of the guitar with pencil on the back of corrugated paper. As an option some students used templates, some did not.
2. Construction. Students then cut out the guitar shape and added an additional long, narrow piece of cardboard to represent the neck of the guitar.
3. Details. Strings were added with jute or twine and short toilet paper tubes were glued under the strings to hold the them up. Add some funky oil pastels designs, scraps of paper for the hole of the guitar and glue down old buttons to complete the look.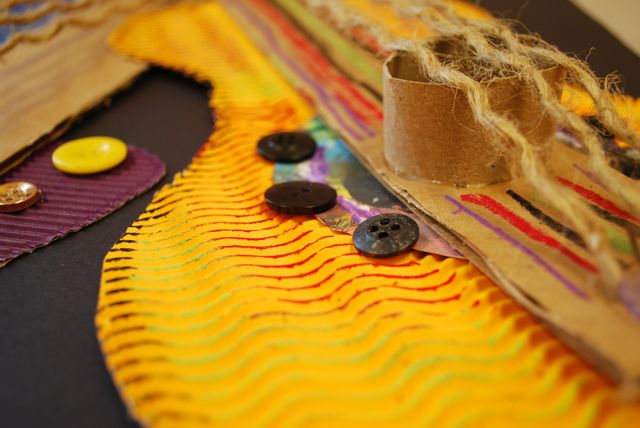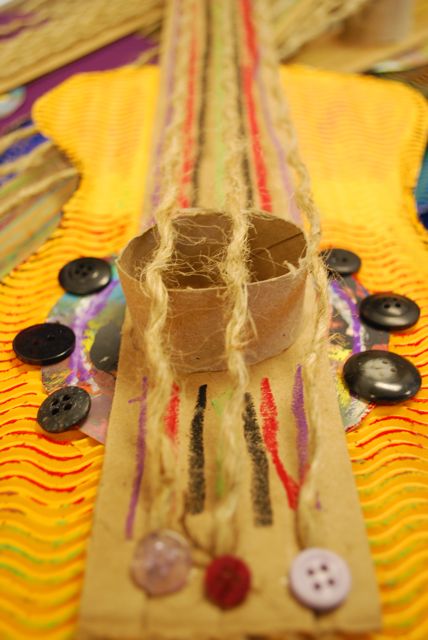 These were so fun to create and the students had a blast!
Keep on creating!

SaveSave