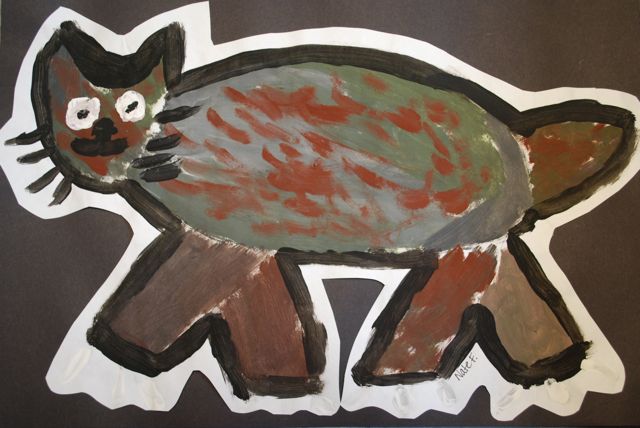 I needed a one day project to complete the Picasso Unit that my 4th graders were working on and this was it. After looking at Picasso"s Cat and Bird students used pencils to draw out the basic shapes of a cat.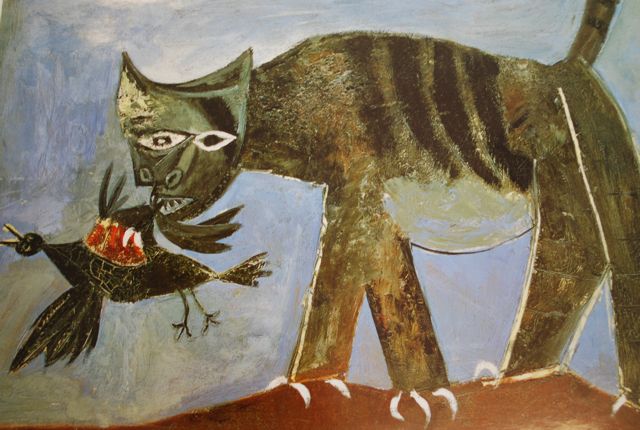 Next, I gave them various tempera colors: brown, olive, gray, white and black, to paint large brushstrokes in the body and face. Details such as eyes, whiskers, claws were added next then the cat was outlined in black to complete the project.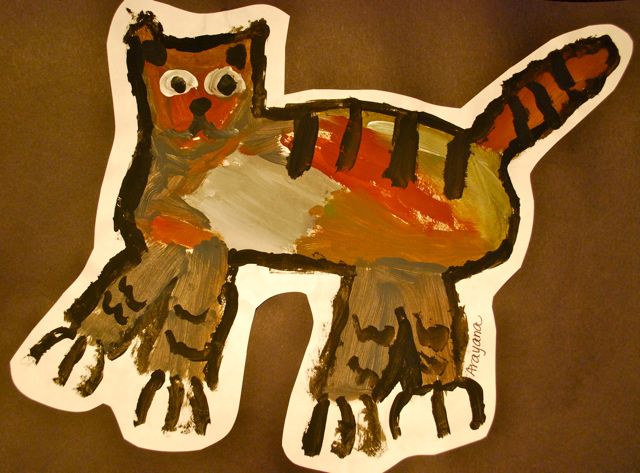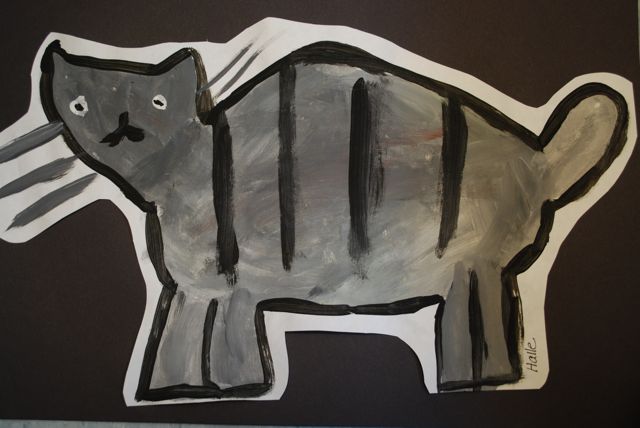 I think they turned out so successful! This was so easy and the kids were really proud of their work.
Laura