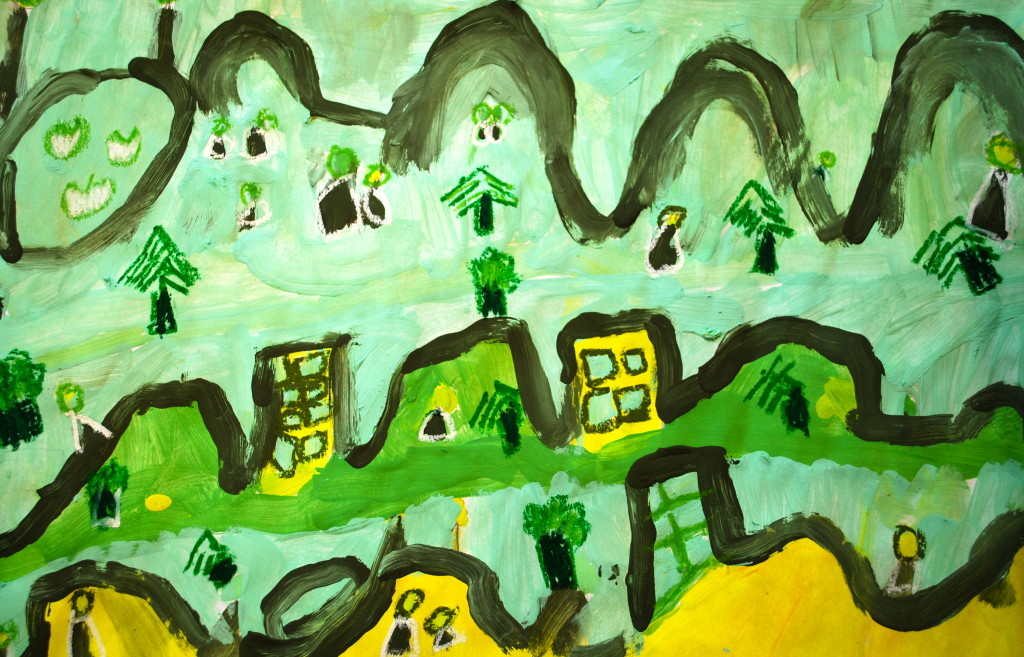 4th grade studied various Picasso's Landscapes. Students created, in pencil, many of the characteristics found in his paintings. Wavy hills, buildings, fun trees were all added. After the students created their drawings they used tints and shades of green tempera paint to create vivid paintings. They also mixed new hues of green on their paintings.
Lastly, students outlined with various shades of green oil pastels.
Supplies: 12 x 18 paper, tempera paints.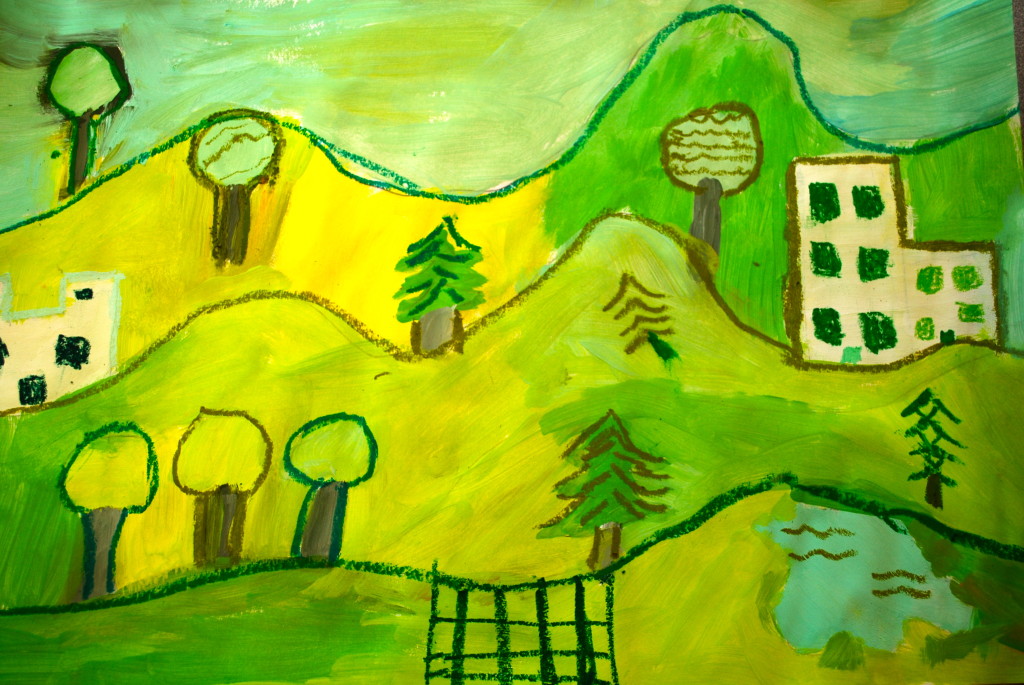 Our Picasso inspiration!