We looked at various palaces in Tibet and how beautiful the designs were around the doors. The tassels on the door represented the different levels of Lamas who could enter the palace.

Students folded construction paper in half, cut on the fold. Glued down the outer edge of door to make them "pop out." The students used scrap painted paper to created the door header and scroll work on top and added animal print strips for the sides.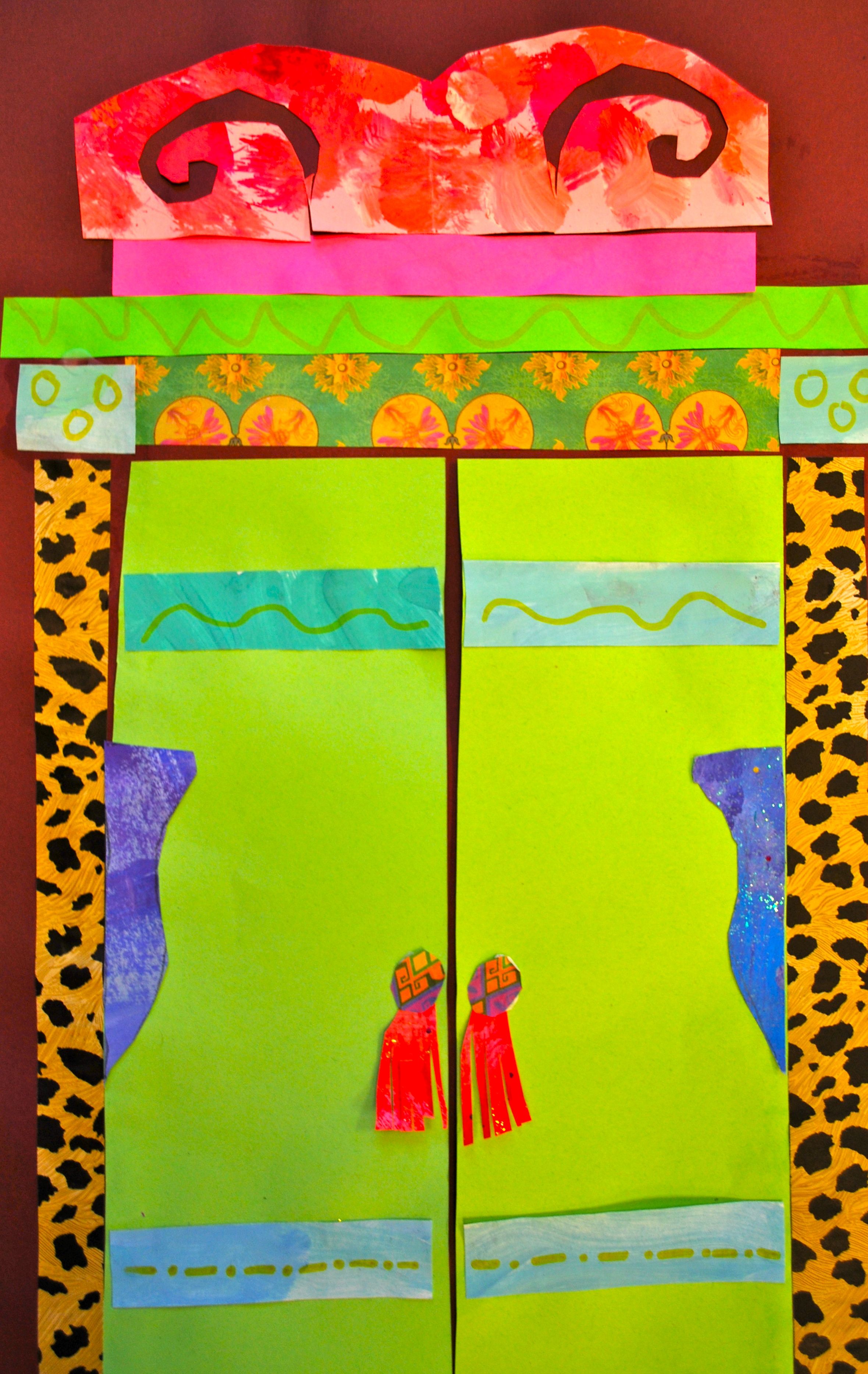 This was one of our last projects of our unit yet some simple and beautiful designs were used. The kids really added fun details like door handles and brackets to name a few. I love it when they really take off on a project!