Once again, we recycled our "painting placemats" into another project. This time we looked at the vivid colors and wild patterns found on the trucks in India. Students cut the edges of a 12 x 18 painted paper and added various textures, patterns, and razzle dazzle to really pump up their trucks.
On many of the trucks you will see "Horn please" just another design commonly found on vehicles in India.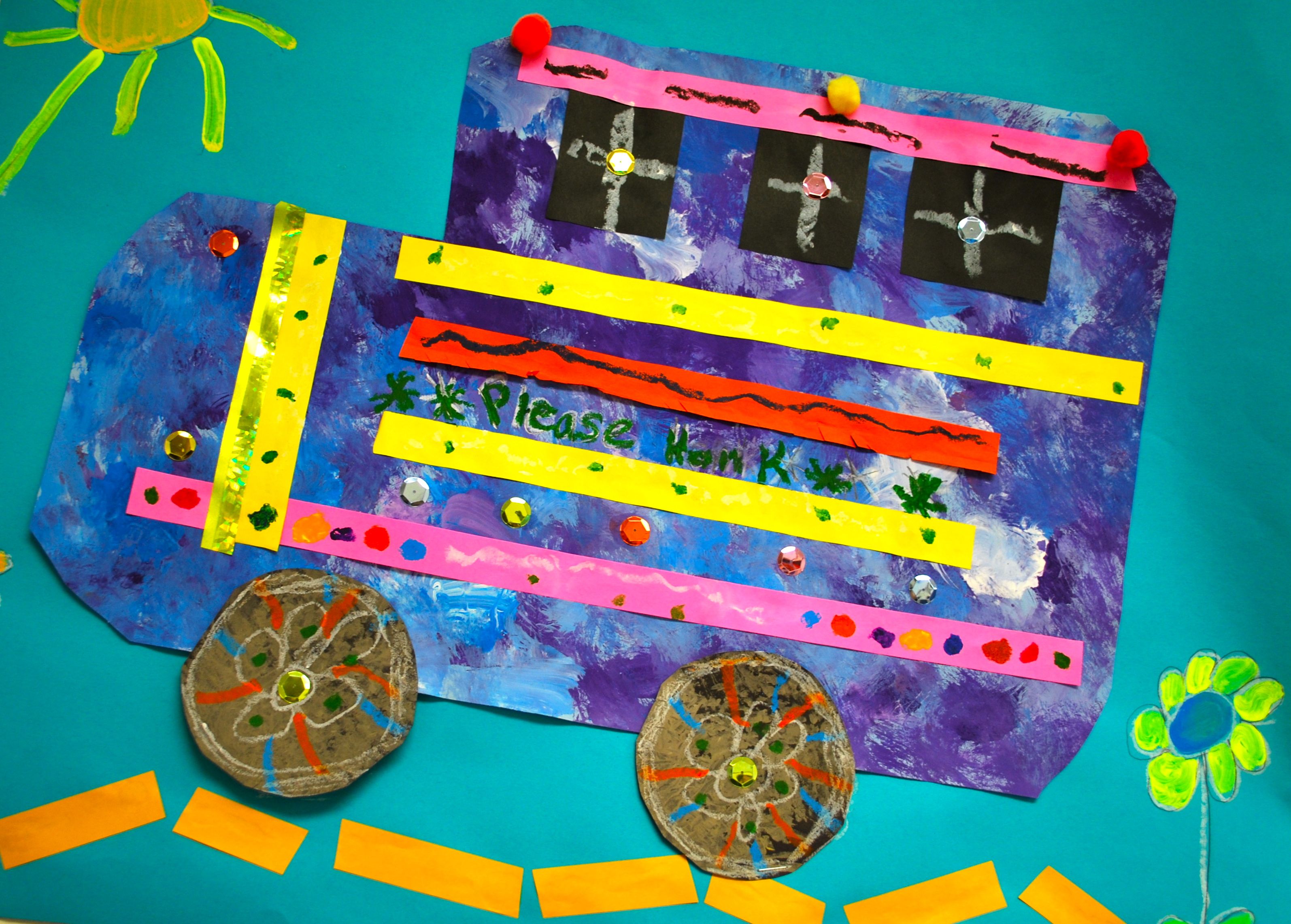 Students then designed a background on 18 x 24 inch paper with oil pastels and used bright paints to complete their projects.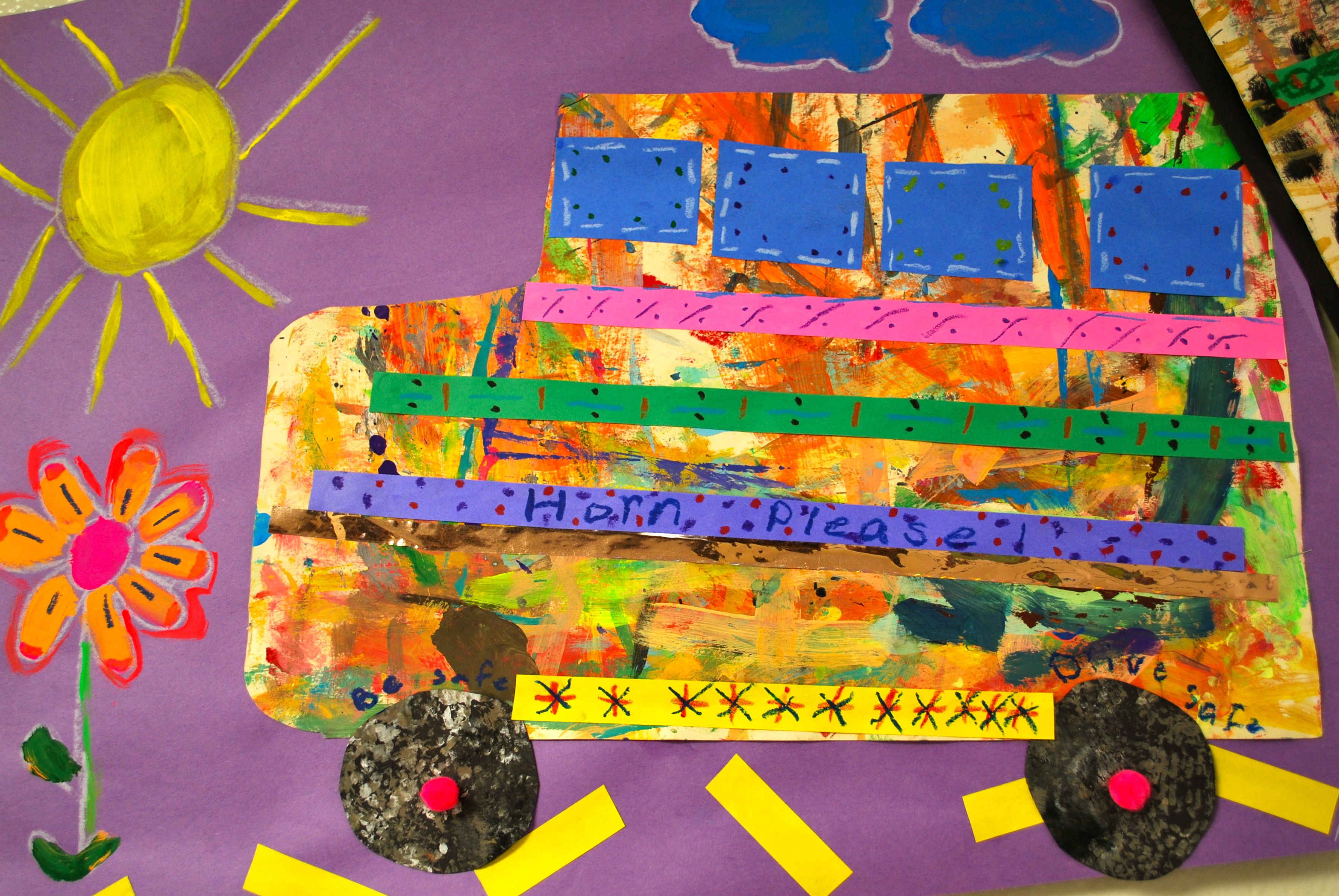 It took the students 2 -40 minute classes and many hours of other students being sloppy on their placemats!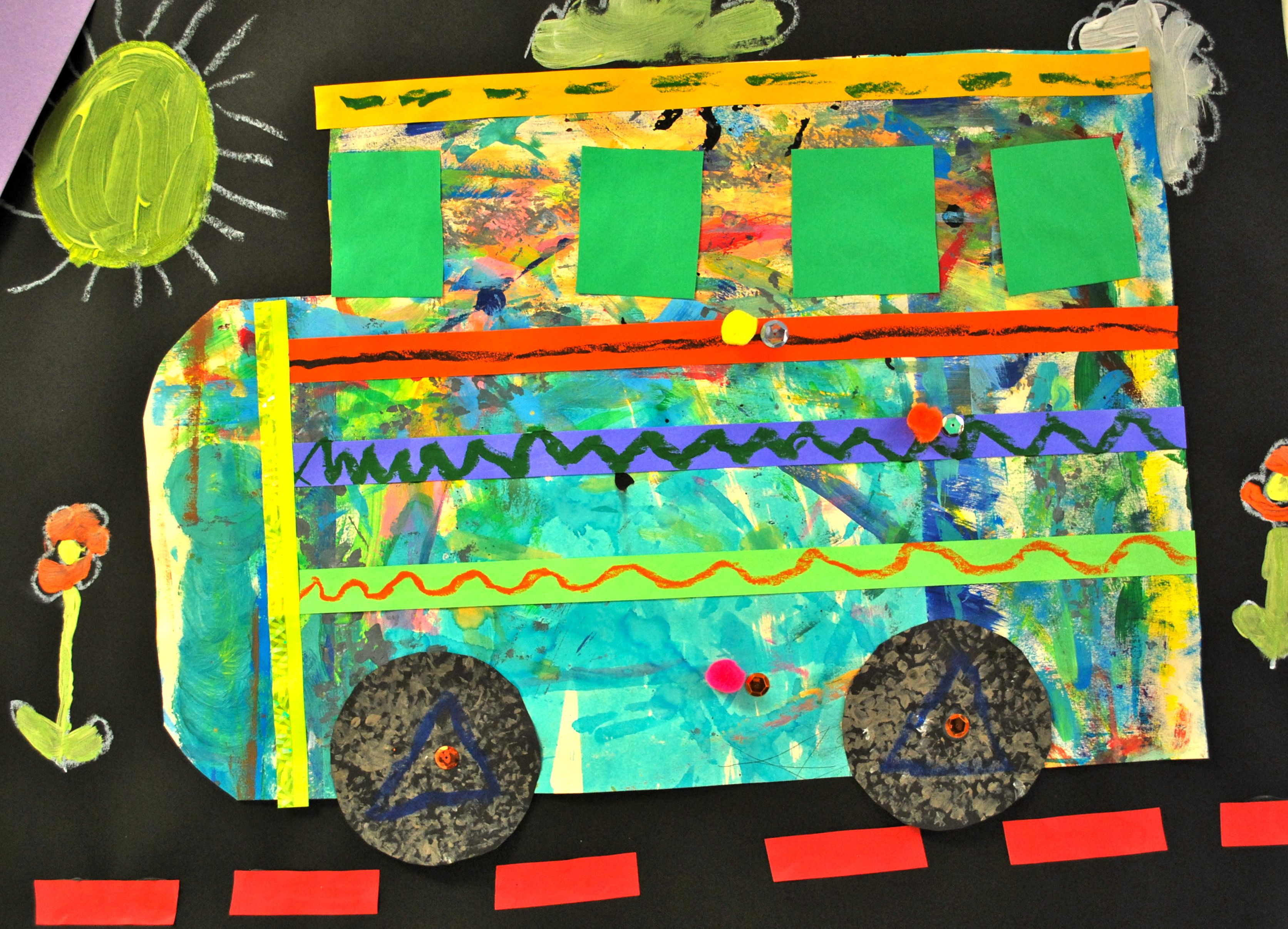 Keep on creating!
Laura
SaveSave