Need bold beautiful paintings for your classroom or Art Show? Why not have students created large murals inspired by a culture or famous artist. These were inspired by the artist Frida Kahlo.

Follow these simple directions for beautiful projects
1. Students draw out sketch
2. Students use large paint brushes and tempera paint, then fill in the entire display paper


3. Students outline, shade and add details with oil pastels.
After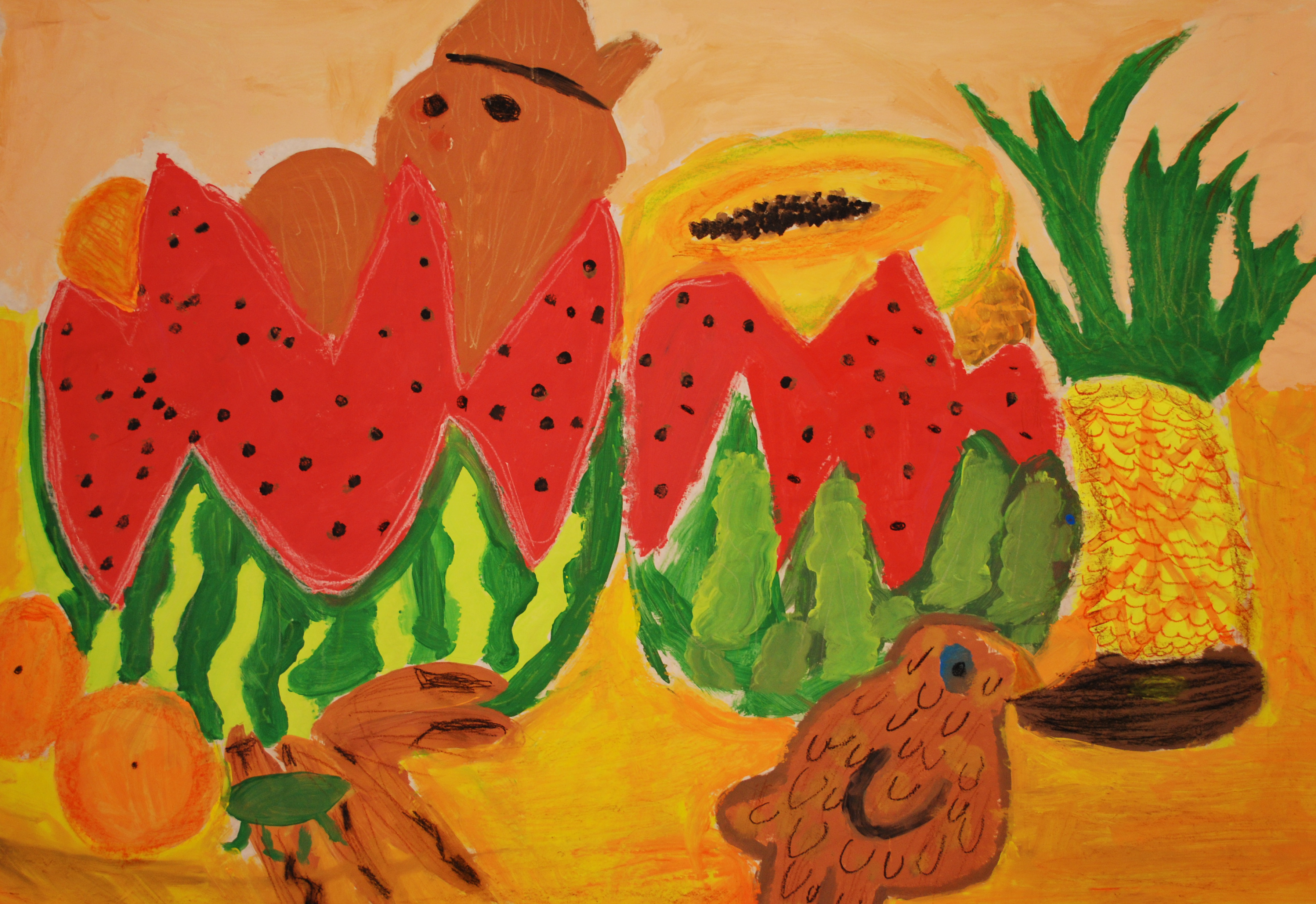 Parents and students alike love this concept and the end results!